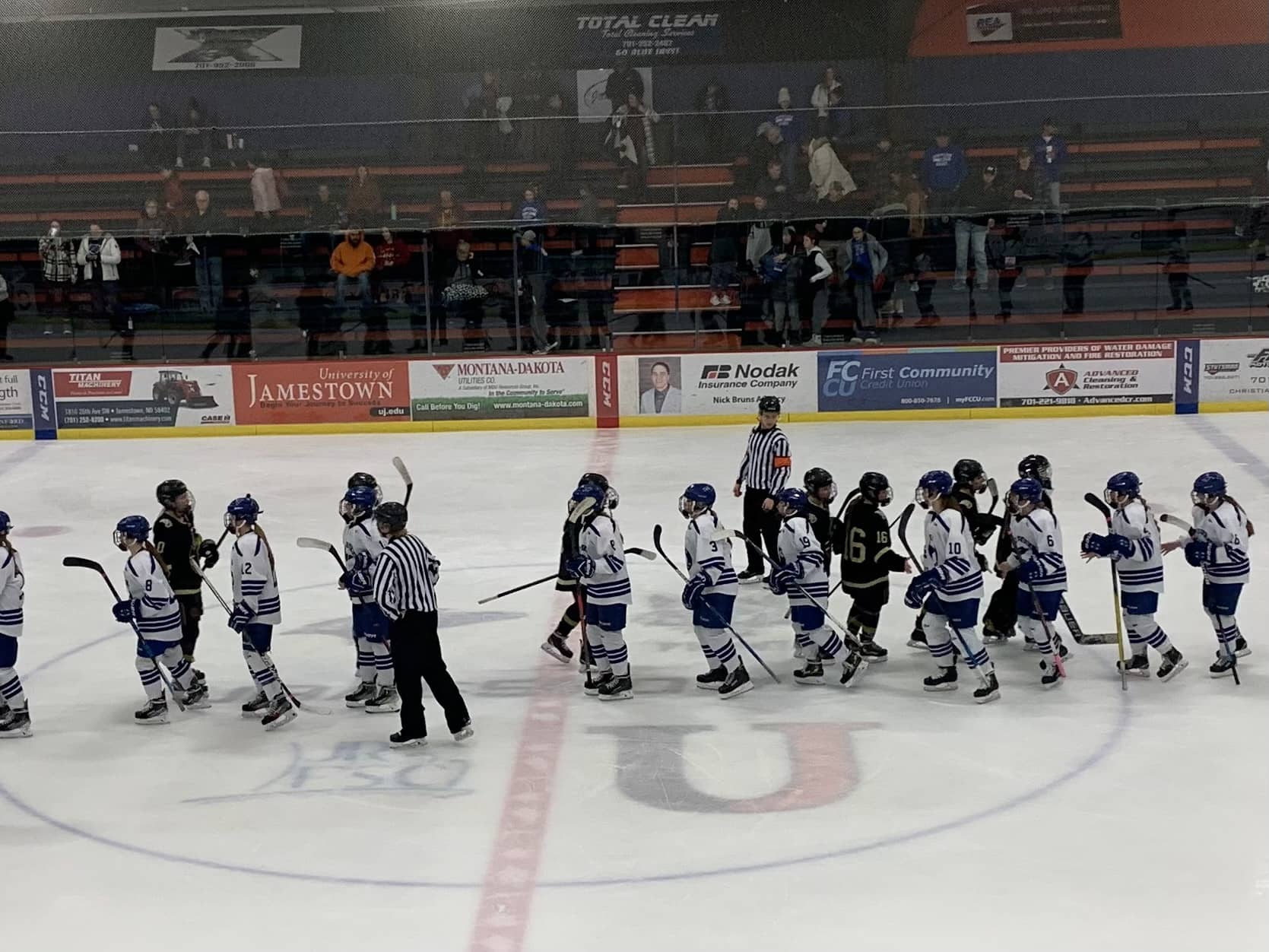 From Mark McKenzie
JAMESTOWN, ND. (NewsDakota.com) – The Blue Jay girls hockey team had the home ice on Tuesday night with Legacy Bismarck in town and the home crowd at Wilson Arena had plenty to cheer about early on.
Seventh grader Stella Belzer scored on a break away early in the game, her first varsity goal to stake Jamestown to a 1-0 lead.
Shortly after that, Sophomore Ellie Krueger blasted home her seventh of the season, and Jamestown had a quick 2-0 lead.
Legacy Bismarck Senior Defenseman Ella Gabel then took control as she scored the next three goals to have her team up 3-2 early in the third.
The only Senior on the Blue Jay roster, Bernadette Belzer, tied the game midway through the third with her team-leading 12th of the season.
Legacy got the game winner with only 30 seconds to go when Freshman Alyssa Krikorian poked the puck past Junior Goalie Olivia Sorlie.
Legacy Bismarck outshot Jamestown 44-20. Sorlie was solid again in the net with 40 saves.
The Jays slip to 4-10 on the season and will hit the road this weekend with a game in Minot Friday night and a matinee in Williston on Saturday.