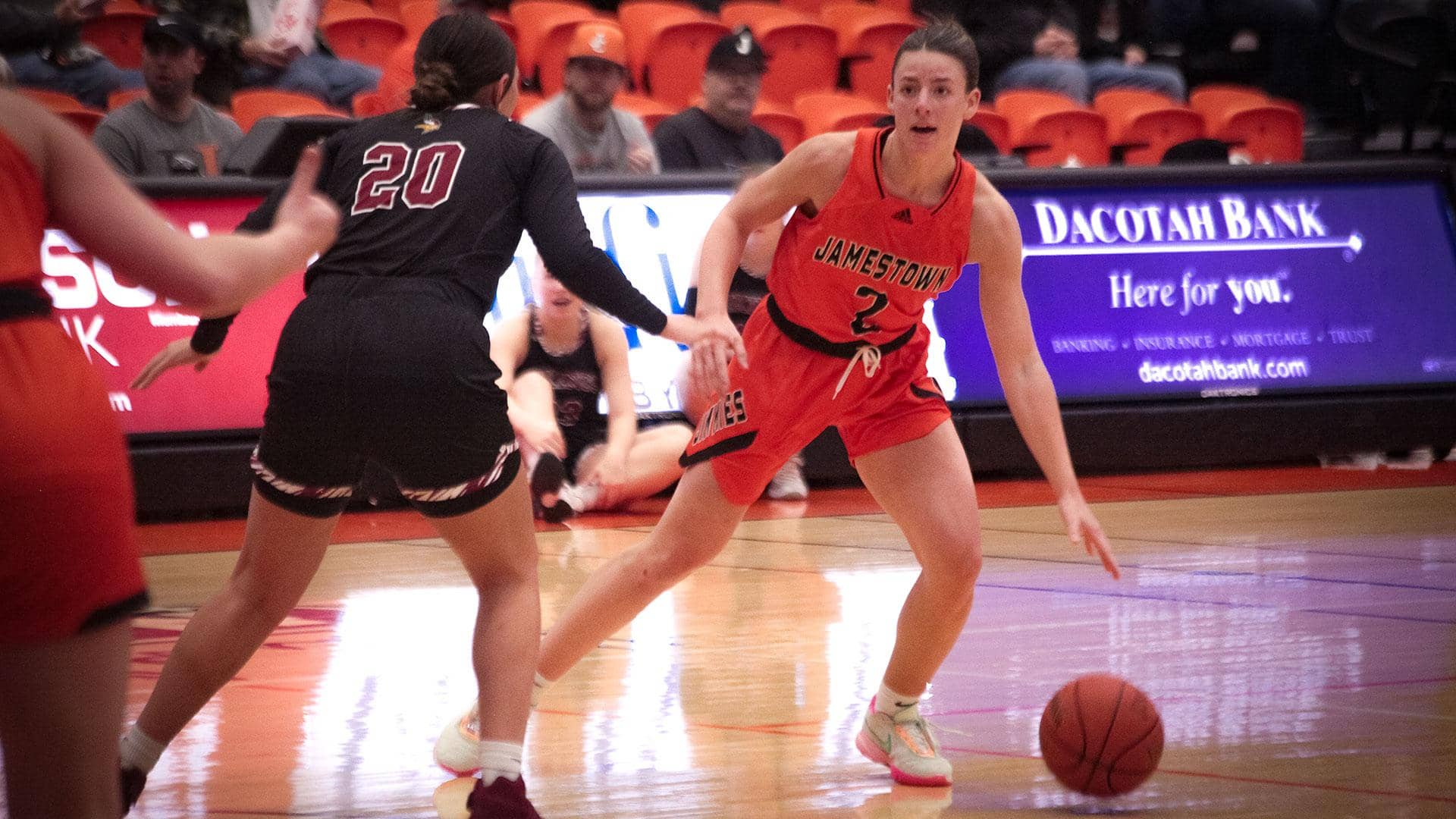 Photo via Jimmie Athletics
SIOUX CITY, IA. (NewsDakota.com) – Hannah DeMars and Mason Walters of the University of Jamestown basketball teams were each named the player of the week for their performance last week in the Great Plains Athletic Conference.
DeMars had a pair of double-doubles this past weekend in Nebraska, averaging 19 points and 14.5 rebounds per game. The senior from Grand Rapids, Minnesota, is currently fourth all-time in career scoring for the Jimmies (1473).
Walters, who won the player of the week award for the fourth time this year, averaged 22.5 points while shooting 63% from the floor against Hastings and Doane. The Jimmie senior is currently second in the NAIA in points per game (26.7).
The Jimmies host Mount Marty on Wednesday at 6:00 PM before taking on Northwestern on Saturday from Newman Arena at 2:00 PM. Full coverage can be heard on Jamestown 1071/1400, online at newsdakota.com, or on the Jamestown 107.1 app. A video feed from Jimmie Athletics can be found here.