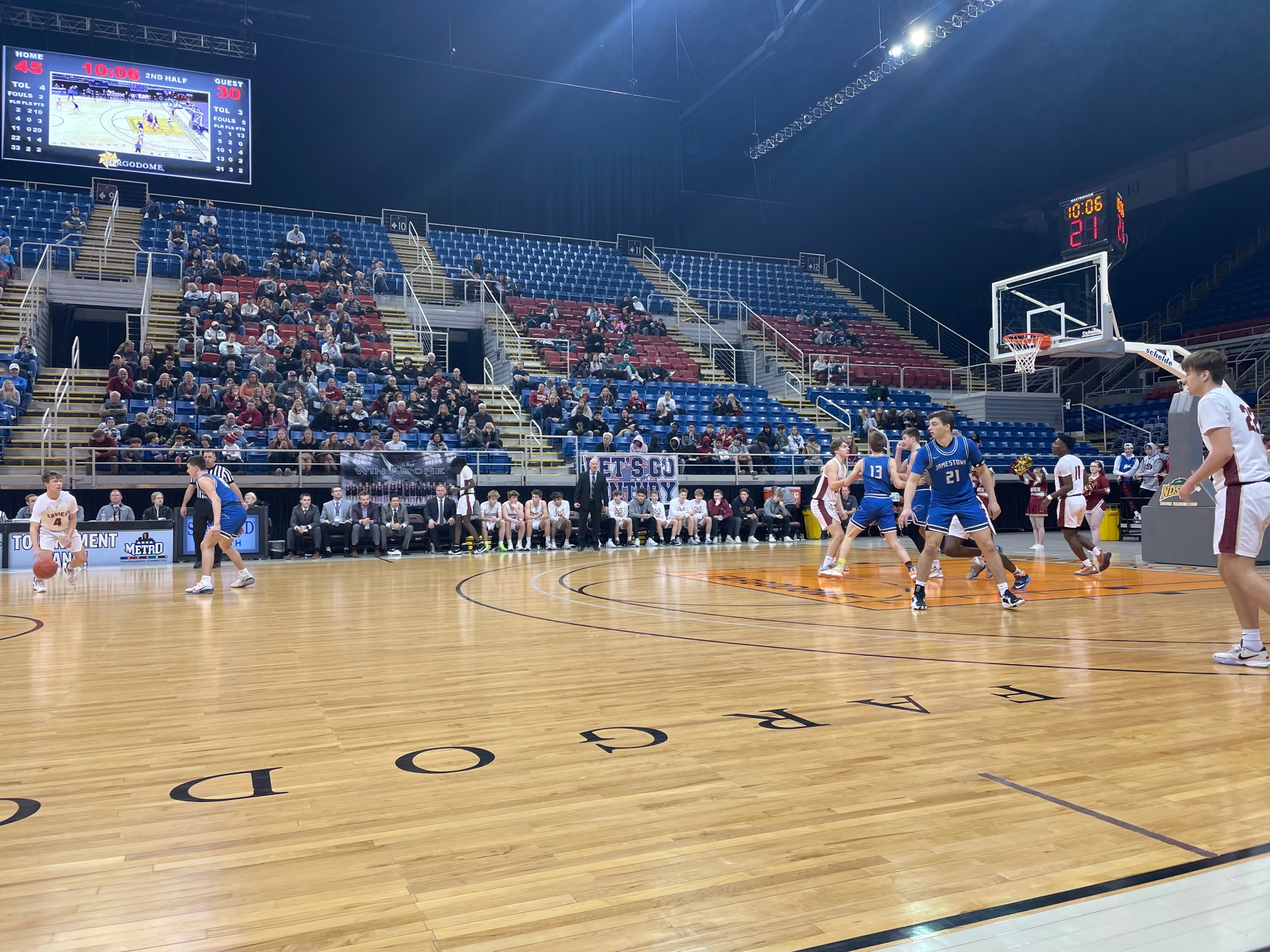 FARGO, ND. (NewsDakota.com) – The depth perception of the FargoDome and harassing defense from Davies caused problems for the Blue Jay boy's offense in the opening round of the Class A State Tournament on Thursday afternoon.
#4 Jamestown fell to #1 Fargo Davies, 64-46, to open up the state tournament in Fargo.
The Jays stayed with the Eagles during the opening half of play, trailing by a score of 30-20 at the half. Jamestown used the free throw line to their advantage in the first half, going 8-of-12 behind 7-for-8 shooting at the charity stripe for Payton Hochhalter.
Davies ultimately was too much in the second half as Raymond Brown had a game-high 27 points for the Eagles. Hochhalter recorded a double-double for Jamestown, scoring 15 points and pulling down 13 rebounds. The Jays were held to 22% shooting from the field and were 3-of-17 from long range.
With the loss, Jamestown falls to 14-12 overall and heads to the consolation bracket at the state tournament. Jameston faces the loser of Minot/GF Red River at the FargoDome Friday at 12:00 PM. Full coverage can be heard on Jamestown 1071/1400, online at newsdakota.com, or on the Jamestown 107.1 app.