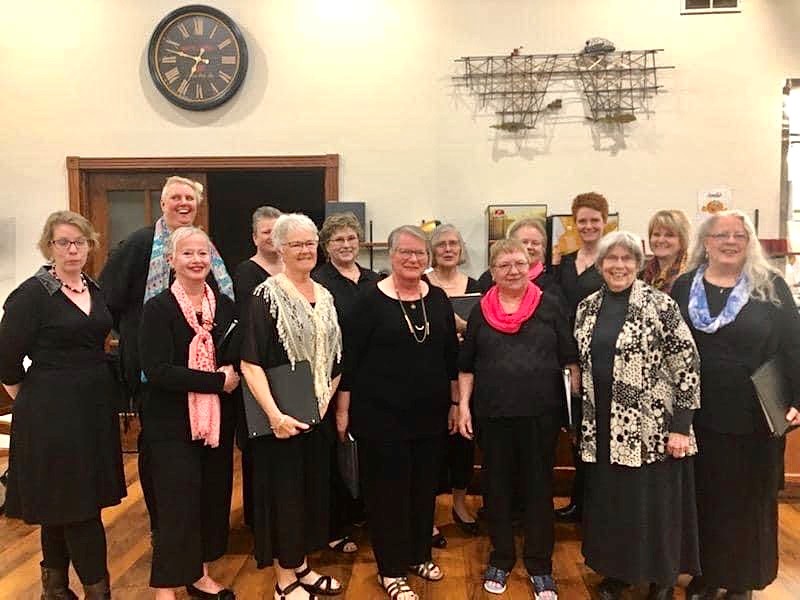 VALLEY CITY, N.D. (NewsDakota.com) – The Valley Voices Woman's Choir, under the direction of Victoria Hammel, would like to invite you to a public performance on Sunday, June 4th at the Valley City Congregational Church. The time for the concert is 4 PM. All are welcome
The Valley City Congregational Church is located at 217 4 th St. NW near the Hi-Liner Activity Center (HAC). The Valley Voices Spring Concert will feature various songs about love. Selections will include: Cole Porter's "Let's Do It," Leonard Cohen's "Hallelujah," Captain & Tennille's "Love Will Keep Us Together," Bette Midler's "The Rose," "A Thousand Years" from Twilight, and more.
The Valley Voices is directed by Victoria Hammel and accompanied by Cyndi Hill. The Valley Voices Woman's Choir is now being administered by the Bridges Arts Council through an agreement with Valley City State University under the umbrella of the VCSU Community School of the Arts. If you are interested in being a part of the Valley Voices choir, they are always interested in new singers. Rehearsals occur during the school year on a weekly basis. Interested singers can contact Valley Voices Director, Victoria Hammel at victoria.hammel@vcsu.edu.
Additionally, this project is supported in part by a grant from the North Dakota Council on the Arts, which receives funding from the state legislature and the National Endowment for the Arts. For more information or questions about this and upcoming events please contact Bridges Arts Council Administrator, Nick Lee, at administrator@bridgesarts.org or by calling 701-840-6181 and leaving a voicemail.