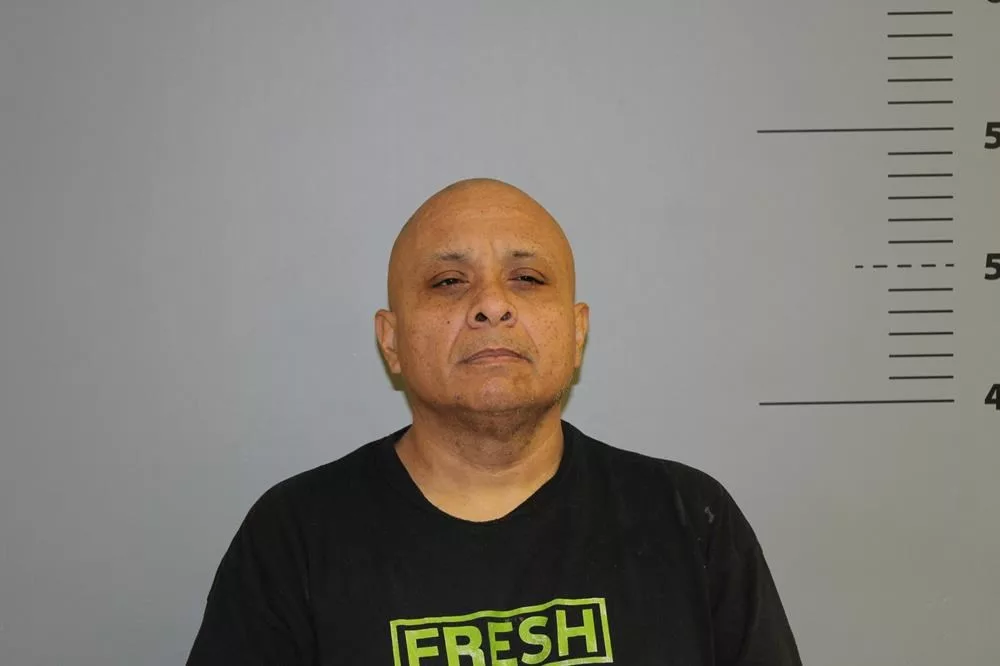 JAMESTOWN, N.D. (NewsDakota.com) – A 52-year-old inmate at the Stutsman County Correctional Center, is currently facing severe felony charges in Southeast District Court.
It is alleged that Zeferino Carlos Rangel made menacing threats against the son of Fritz Fremgen, the Stutsman County State's Attorney. Rangel is now facing charges that include two counts of terrorizing, tampering with informants during a criminal investigation, and aggravated assault, all classified as Class C felonies.
Rangel recently made a virtual appearance in Southeast District Court on Thursday, September 14, to address these charges. A change-of-plea hearing has been set for October 20 at 9 a.m.
Based on court documents, Rangel stands accused of issuing threats and actively conspiring to harm Fritz Fremgen's son during the period between February 15 and 25. Several fellow inmates have reported that Rangel asserted having connections with the Mexican cartel. Furthermore, Rangel supplied another inmate with a list of names, phone numbers, and explicit instructions, instructing them to contact these individuals and organize their arrival in Jamestown with the intention of carrying out the murder of Fremgen's son in retaliation for his prosecution.
Rangel has recently been found guilty of several offenses, which include patronizing a minor for commercial sexual activity and promoting sexual performance by a minor, both categorized as Class B felonies. Additionally, he was convicted of corruption or solicitation of minors, possession of prohibited materials, and unlawful possession of a firearm, all of which are Class C felonies. Judge Cherie Clark has sentenced Rangel to 25 years in the North Dakota Department of Corrections and Rehabilitation, considering 278 days already served. Moreover, Rangel has been placed under three years of supervised probation.
Court documents have also disclosed that Rangel allegedly discussed the act of stabbing another inmate at the Stutsman County Correctional Center, justifying this threat by labeling the inmate as a "snitch." In order to ensure the safety of this targeted inmate, he was relocated to a different cell block.
Furthermore, Rangel is implicated in a stabbing incident that took place in Jamestown on August 31, 2022. Court records suggest that the victim initially denied being stabbed due to apprehension of Rangel and potential harm to his family.