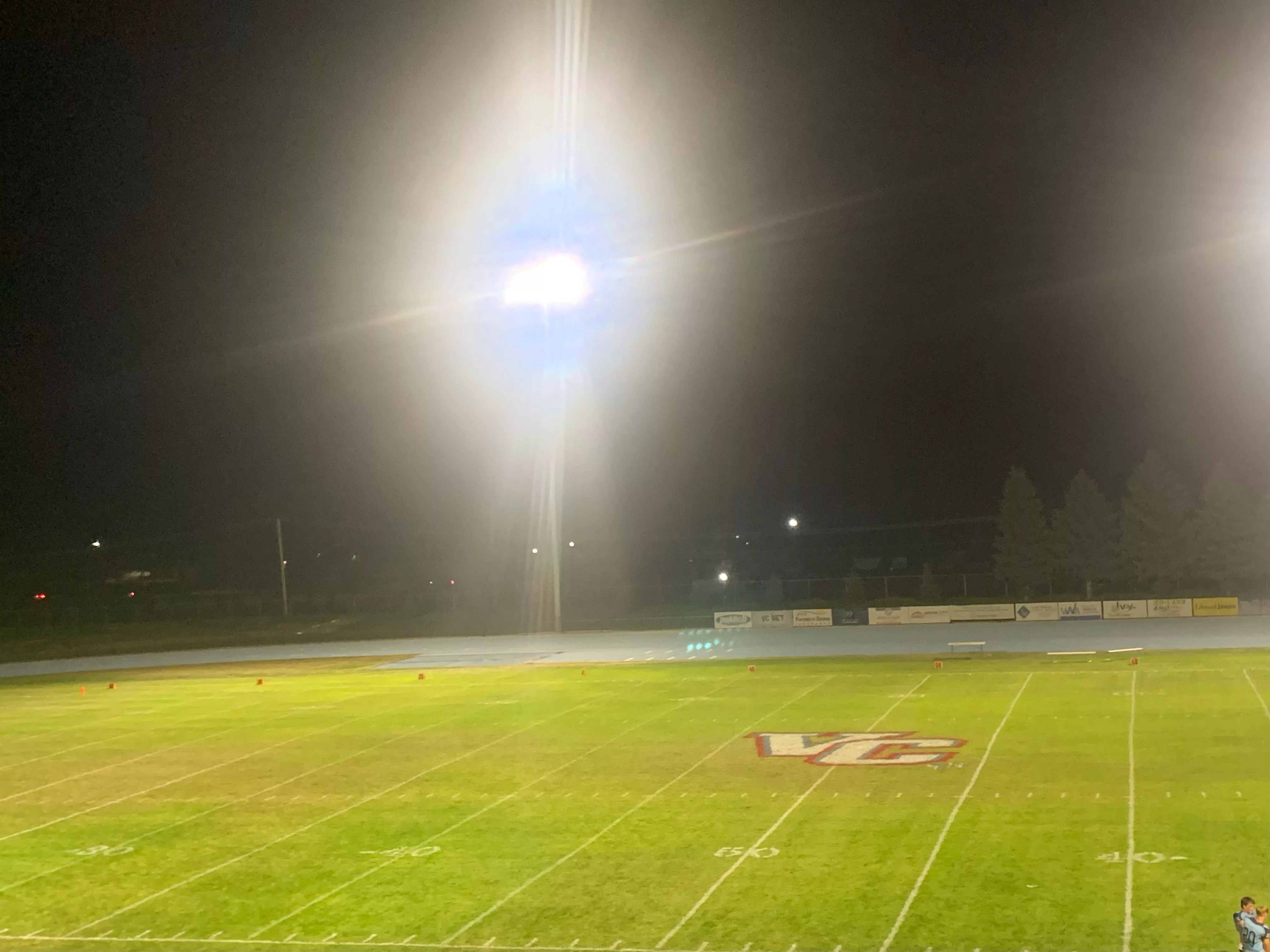 Valley City has fallen from the ranks of the unbeaten as they fell to the Dickinson Midgets 18-6 on Friday as the Hi-Liner offense was unable to sustain a drive to take advantage of numerous Dickinson mistakes.
In a rough and tumble first half of play Dickinson would emerge as the leaders leading 6-0 at the half after punching in their first drive for the only points in the first half. Part of the reason for the lack of offense was the struggling passing attack of Valley City which tossed a pair of INT's in the first half but the defense was able to hold the line and keep the game tight.
The start of the second half the Hi-Liners looked like a refreshed and recharged team. A defensive interception gave them great field position which the offense soon capitalized on to tie the game at 6-6 but Valley City would miss the PAT to take the lead. The next drive saw the defense thwart another Midget drive and after a few deep passes the Hi-Liners were sitting deep in Dickinson territory. The Dickinson defense would force a field goal attempt from Valley City which was pushed wide and the game remained tied at six.
Dickinson would make some ground on offense before they punted and pinned the Hi-Liners at their own one yard line despite the defender laying in the end zone when he recovered the ball. A botched snap would give the Midgets a 12-6 lead before they would punch in their next drive for six more as they took a 18-6 lead into the fourth quarter.
The Hi-Liners would make a goal line stand in midway the fourth quarter to keep the deficit at 12 before punting in their own end zone. Will Schwehr would make the play of the game as he forced a fumble that gave the Hi-Liners life. Unfortunately, Valley City would turn the ball over on down two times inside the Dickinson ten yard line in the fourth before ending things with an interception at the Dickinson three. All three of those H-Liner possessions game deep inside Dickinson territory, with a pair because of fumbles and the other because of a blocked punt.
For Valley City their record now drops to 3-1 on the year as they'll look to regroup as they'll be taking on the Horace Hawks next week.
Ivy Real Estate Group Player of the Game: Will Schwehr