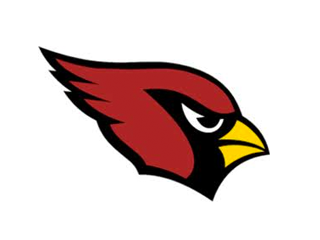 Carrington, N.D. (NewsDakota.com)—–Cardinal Stadium was packed for the 2023 homecoming game and the Cards rolled up 446 rushing yards and scored a season high 53 points in a 20 point victory over the Grafton Spoilers 53-33. Logan Weninger was the leader of the ground attack with 215 yards on 18 carries (11.9 YPC) and scored a pair of touchdowns, one of those on his only reception of the night that went for a 67 yard score. Weninger had 282 total yards on offense. Josh Bickett had a big night also, adding 137 rushing yards on 15 carries and scored 3 touchdowns. Bickett went 4-8 passing for another 115 yards and the 1 score to Weninger. Corbin Clifton added 54 rushing yards on 6 carries and McKade Zink scored a pair of touchdowns to help seal the Cardinal victory with 35 total rushing yards on just 3 carries. The Cards averaged 10.3 yards per carry overall and finished the game with 561 total yards of offense.
Grafton had some success as well rolling up 33 points and 345 total yards (244 in the first half). Quarterback Kyler Droog completed 15 of 27 passes for 204 yards and 3 touchdowns. Tony Villareal was the top receiver for the Spoilers hauling in 4 passes for 114 yards and 3 scores. Villareal added 26 rushing yards on 8 attempts. Reggie Rice added 4 receptions for 44 yards and a score and also threw a TD pass in the first half to Villareal.
Grafton trailed 32-7 at one point in the second quarter and cut that deficit to 32-27 in the third quarter before the Cards pulled away late for the win. Grafton dropped to 2-3 overall and Carrington improved to 4-1 and will travel to Lisbon next Friday night.