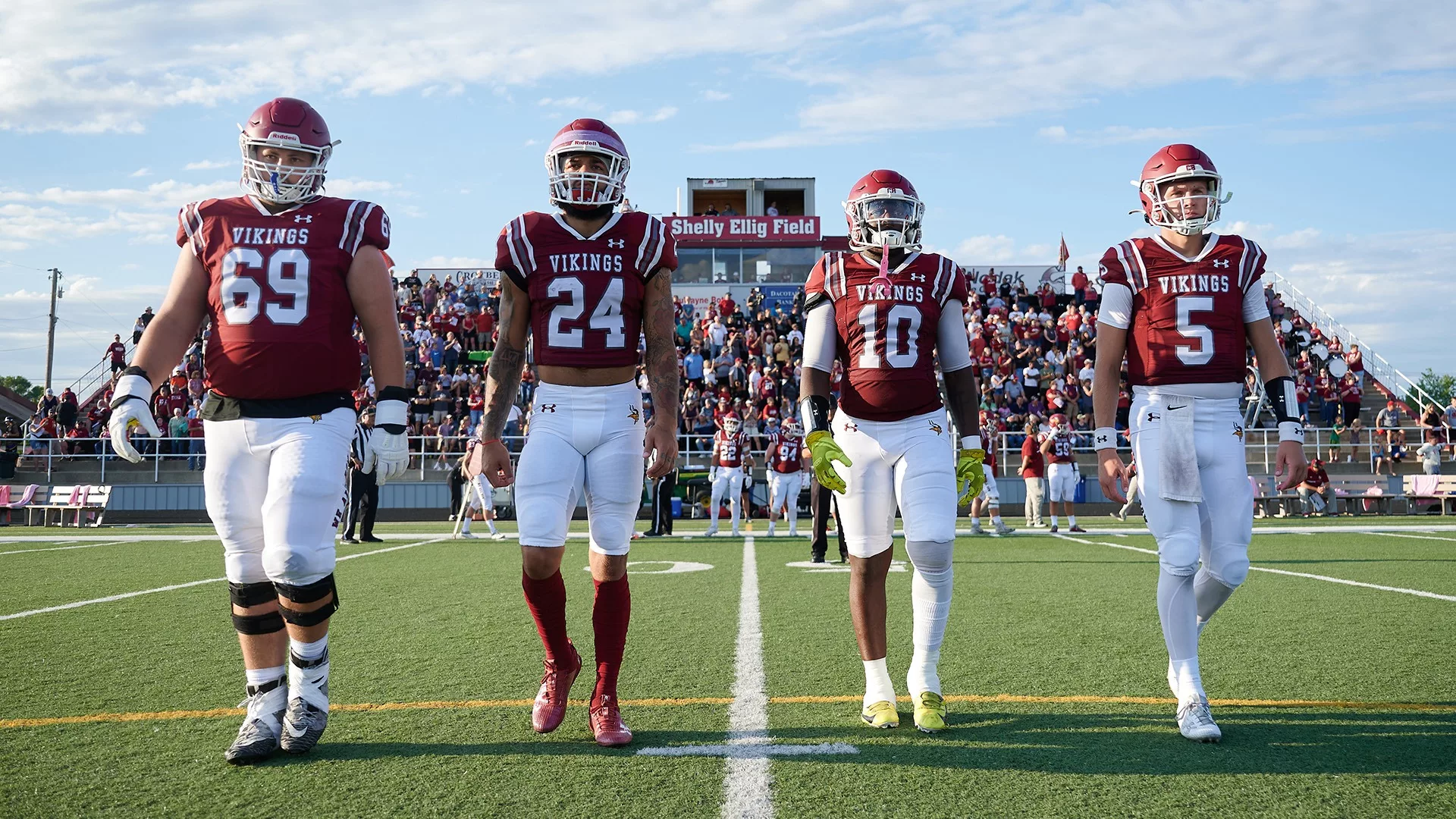 MADISON, SD  (NewsDakota.com)  Plagued by some injuries and some rust from the bye week, the Vikings turned to their defense on the road Saturday.
It was the right game plan.
The Viking defense registered five quarterback sacks of Trojan signal-caller Joseph Cole, and did not allow a play longer than 16 yards from scrimmage in a 14-6 win over Dakota State in Madison, SD.
The win pushed the Vikings back in the left-hand column, now 2-1 after their loss to NCAA Division II South Dakota Mines two weeks ago.  The game was their debut in North Star Athletic Association play in 2023.
Riley Gerhardt sacked Cole three times, breaking the Viking career record for tackles for loss, held by Joe Maresh.  Freshman Emanuel Spiyee recorded a key sack on the final Trojan possession.
Justice Bice carried the the Vikings offensively.  His 49 yard scoring grab and scamper opened the scoring at 8:01 of the first quarter, and a 31 yard toss to him in the fourth set up the final scoring.  He then lept across the goal line from five yards out on a stretch play.
Bice finished with 136 all-purpose yards, 48 on the ground and 88 receiving.  Avery Thorsgard finished the day 14-19 for 175 yards and a touchdown strike.
The Vikings host Mayville State Saturday in Viking homecoming.