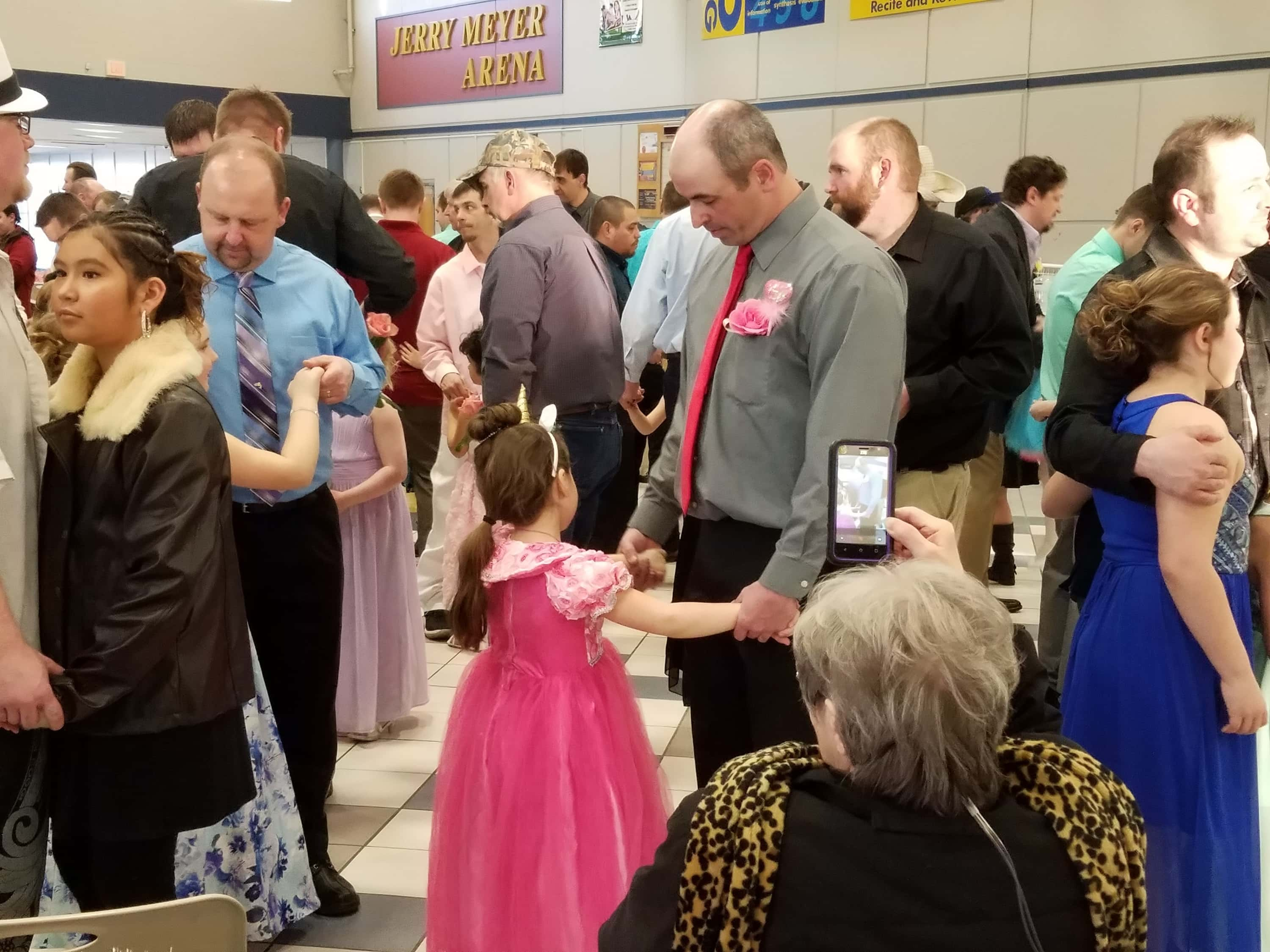 JAMESTOWN, N.D. (NewsDakota.com) – The fight against cancer is an endless battle, but events like the Father/Daughter/Grandfather Dance help in many ways.
The annual event has been held for 7 years, raising money for the Stutsman County Relay for Life. In its history, thousands of dollars have been raise. Organizer Linda Brown says the event started after Mayda Mueller got the idea from a similar event.
Brown says in one year, the event outgrew the space. From there, it was held at the Quality Inn and when it got bigger than that, they moved it to the Jamestown High School.
Brown says all proceeds go to raise money to fight cancer.
Carlla Maki says while the best part of the dance is the little girls and their fathers, grandfathers, uncles, brothers, and others, it's also special for relatives because of the grand march beforehand.
Girls are given handmade corsages and cupcakes at the event, so purchasing tickets in advance is recommended.
Maki says those who can't attend the event are more than welcome to still purchase tickets to help support the cause. She says Stutsman County Relay for Life is holding their main event this Friday, April 26th at the Larson Center from 6 PM to 12 Midnight.
Tickets in advance are $20 for couple and $5 more for each extra participant. Tickets at the door will be $30. You can purchase tickets at St. Paul's United Methodist Church or at Neighborhood Grocery.
Listen to a full Let's Talk About It with Linda Brown & Carlla Maki below: