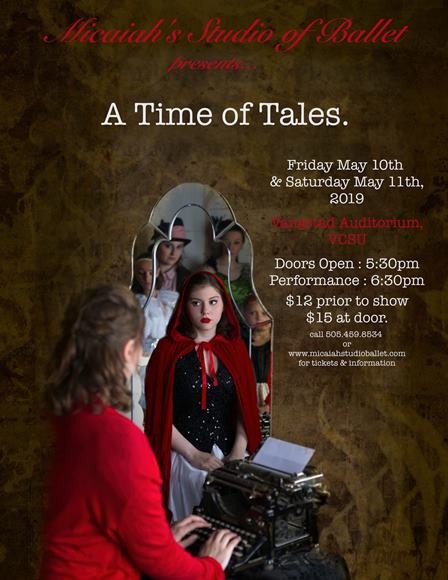 VALLEY CITY, N.D. (NewsDakota.com) – A presentation called A Time Of Tales will make it's debut performance on Friday, May 10th in Valley City.
Micaiah Lausche of Micaiah's Studio of Ballet and photographer Diane J. Hochhalter are the coordinators of this performance. Lausche and Hochhalter talked about the performance with Steve Urness.
The first performance will be Friday, May 10 in VCSU's Vangstad Auditorium at 6:30pm followed by a second performance on Saturday, May 11th starting at 6:30pm. A final performance will be on Monday, May 20th at 10am also in Vangstad Auditorium at Valley City State University.