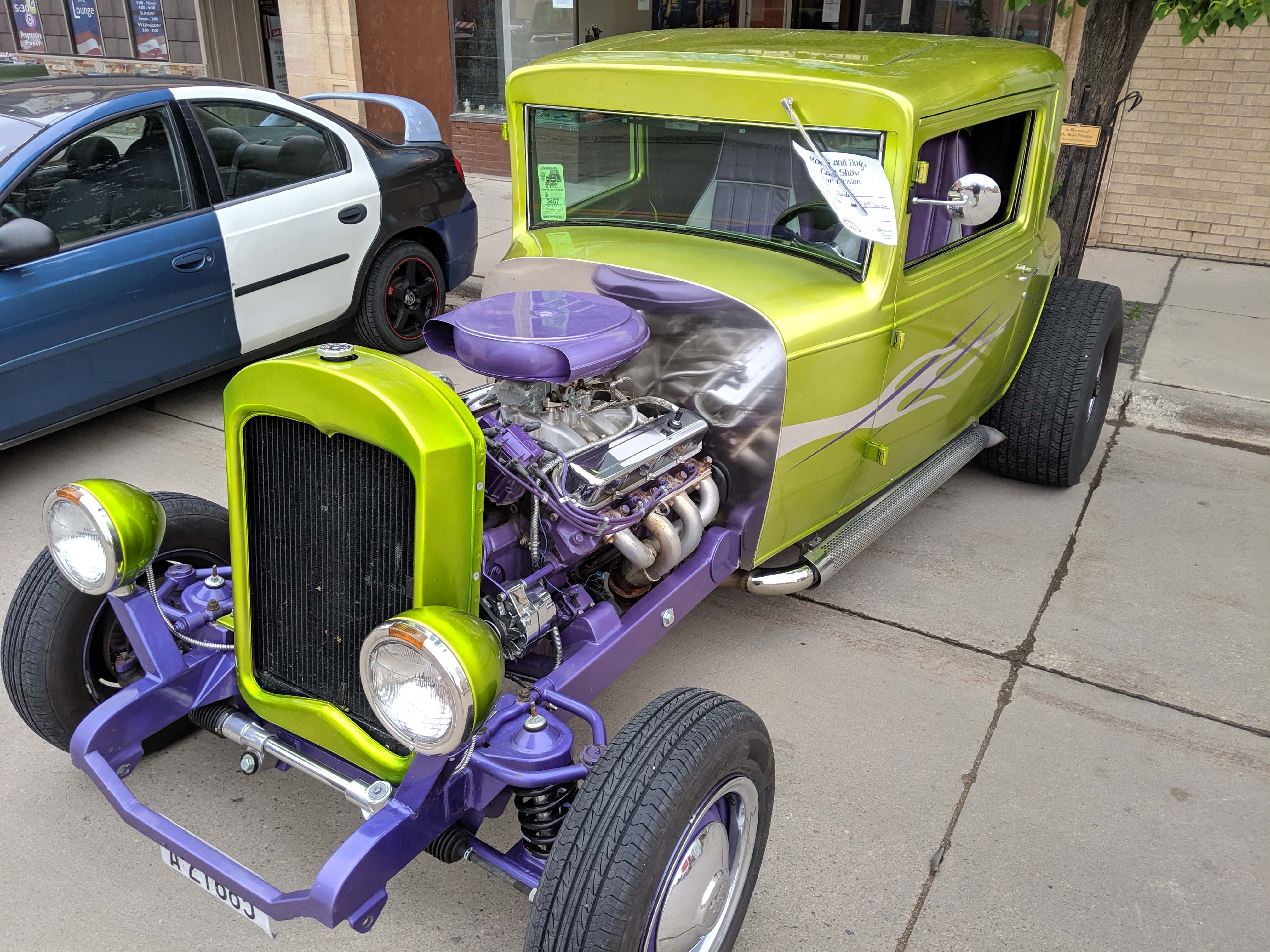 JAMESTOWN, N.D. (NewsDakota.com) – Classic cars, souped up trucks, and even a motorized bar stool took over downtown Jamestown Saturday June 8th for the Jamestown Downtown Association's Rods & Hogs & Things That Go Vroom event.
JDA President Lynn Lambrecht said there were a lot of highlights in the event.
The day also featured "outhouse races" and a cone walk for the kids.
Below are some photos from the day's happenings.
5th Annual Rods & Hogs