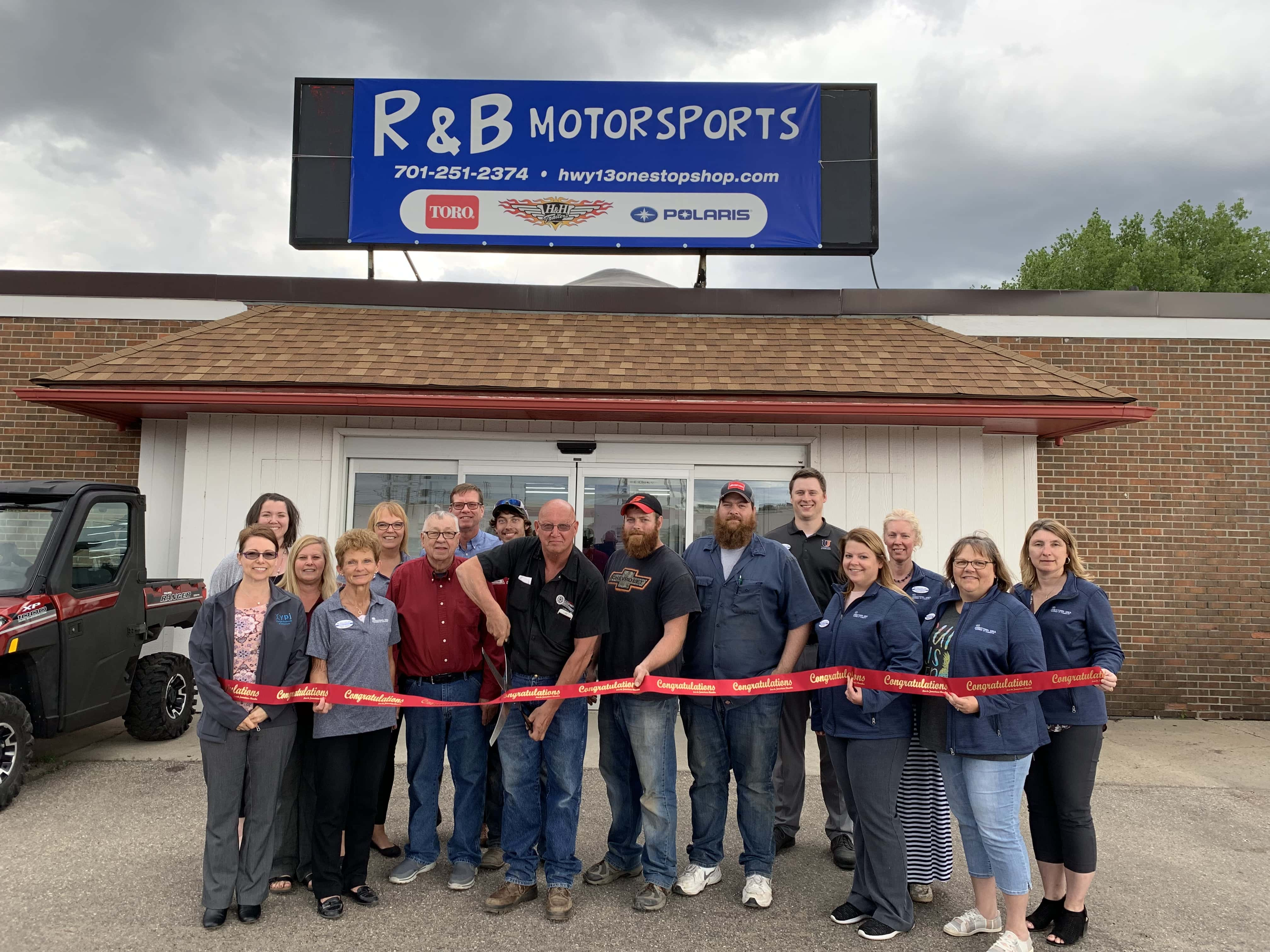 JAMESTOWN, N.D. (NewsDakota.com) – Members of the Jamestown Area Chamber of Commerce Ambassadors and the Young Professionals of Jamestown held a ribbon cutting ceremony for R&B Motorsports to celebrate the opening of their new location in Jamestown.
This business is located at 1100 5th Ave SE in Jamestown. Co-owner Rick Sailer and staff were on hand to celebrate their new location.
"R&B sells a variety of Polaris, Toro and other off road vehicles and mowers. They're open from 8:00am to 5:00pm Monday through Friday and 9:00am to noon on Saturday, stop by and check out all they have to offer."
Businesses qualify for a ribbon-cutting ceremony if they open, move, remodel, are under new ownership or change their name.
For more information, contact Emily Bivens by emailing: director@jamestownchamber.com or call the chamber at 701-252-4830.
Photo and article courtesy of the Jamestown Area Chamber of Commerce