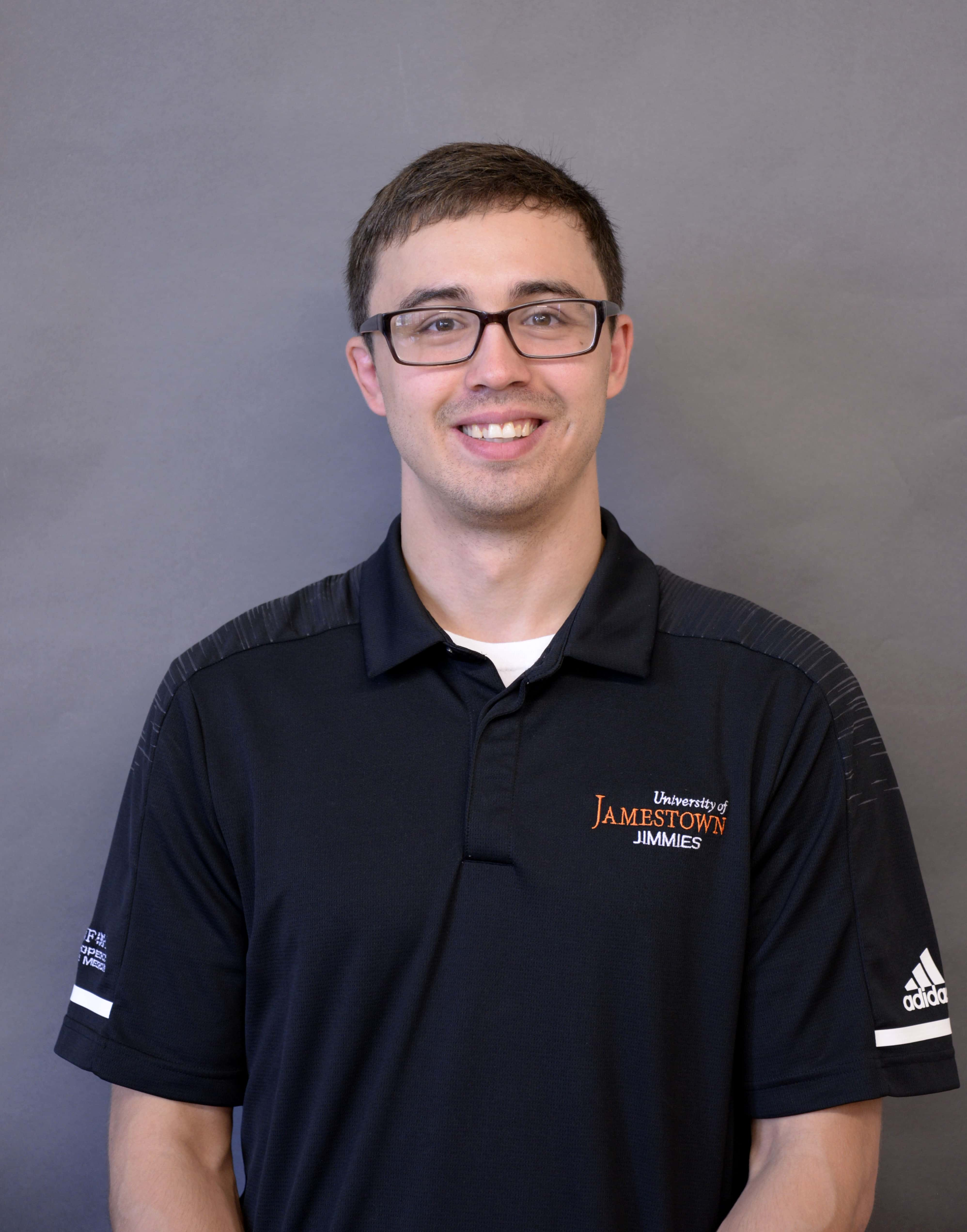 JAMESTOWN, N.D. (UJ) – Dillon Kifer has been hired as the University of Jamestown's Esports Coach.
A native of Little Falls, MN, and a 2017 UJ graduate in elementary education, Kifer competed in TESPA's collegiate Hearthstone tournament in 2015, as well as finishing 2nd in UJ's Hearthstone tournament in 2017.
Additionally, Dillon wrestled for the Jimmies Wrestling team for five years, qualifying three times for the NAIA national tournament, and finishing 2nd place in 2017.  He also served as the Graduate Assistant Coach for Women's Wrestling for two years while completing his graduate degree in the University of Jamestown's Masters of Arts in Leadership program.
Dustin Jensen, Dean of Engagement and Student Affairs, stated: "We are extremely excited to welcome Dillon back into the UJ family even though he has hardly left!  We have had the opportunity to watch and support Dillon as a student-athlete and then witness his transformation as a graduate of UJ's Master of Arts in Leadership program. Dillon has a knack for coaching and a huge passion for Esports. We are thrilled to have him coach and mentor our next generation of competitive student-athletes."