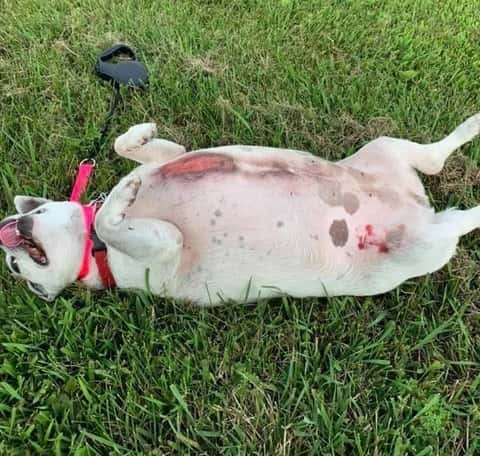 VALLEY CITY, N.D. (NewsDakota.com) – A woman told police an old dog didn't want to walk and a woman who had it on a leash injured the animal by dragging it in Valley City.
Valley City Police Chief Phil Hatcher said a woman filed a report on Sunday and the incident is under investigation.
The dog suffered abrasions to it's chest and is expected to live. Authorities are still investigating this incident and as of Monday, August 12th no charges have been filed against anyone in this case. The featured photo was posted on FaceBook by the woman who filed the report to Valley City police.