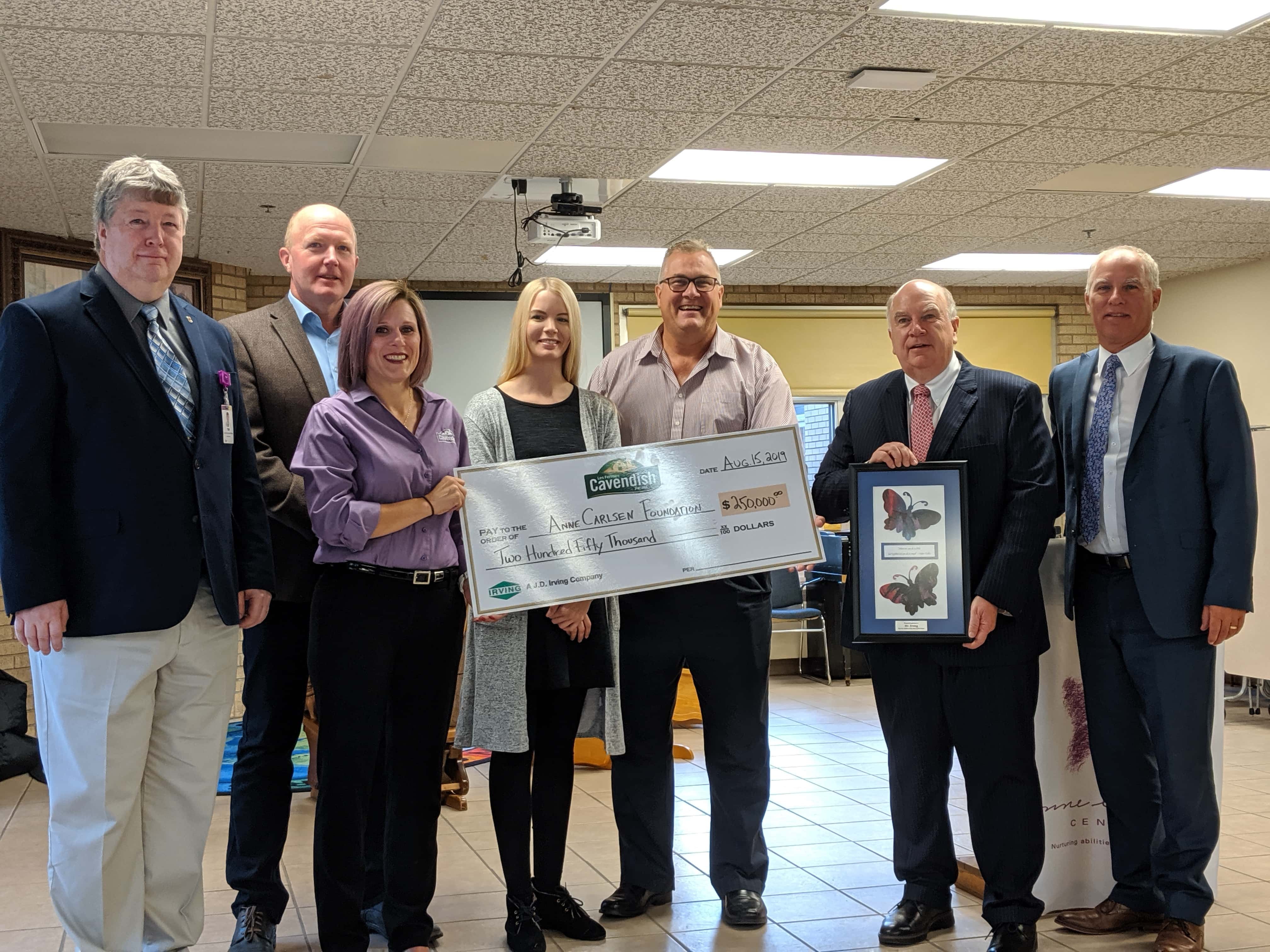 JAMESTOWN, N.D. (NewsDakota.com) – The Anne Carlsen Center has been a part of Jamestown for nearly 80 years and in that time has grown to the point that a new campus will be needed.
Serving more than 4,000 individuals yearly from every corner of the state, the Anne Carlsen Center states that a new facility is needed in Jamestown. Chief Development Officer Eric Wilke says a donation from Cavendish Farms has brought them one step closer to building the new campus.
Anne Carlsen Center CEO Tim Eissinger stated that the center has a dream to celebrate the Anne Carlsen Center and celebrating the legacy of Dr. Anne Carlsen.
Eissinger stated he was proud of the work of the staff, dedication of the board, and support of the community to help kid's dreams come true.
President of Cavendish Farms Robert Irving and some of his staff were on hand to present a check in the amount of $250,000 to the Anne Carlsen Center that would go on to support the building of the new campus.
Irving stated they were proud of their Jamestown team and says what they've accomplished since taking ownership of the plant near Jamestown is astonishing. Irving then presented the check to the Anne Carlsen Center.
Eissinger then gave a gift to Irving that was created by the children of the Anne Carlsen Center, thanking him for his generosity.
The Anne Carlsen Center says the new space will provide their children with a family-friendly and technologically advanced space once it is built. ACC hopes to break ground on the $41 million project in 2020 by the Jamestown Regional Medical Center.
Cavendish Donation to Anne Carlsen Center