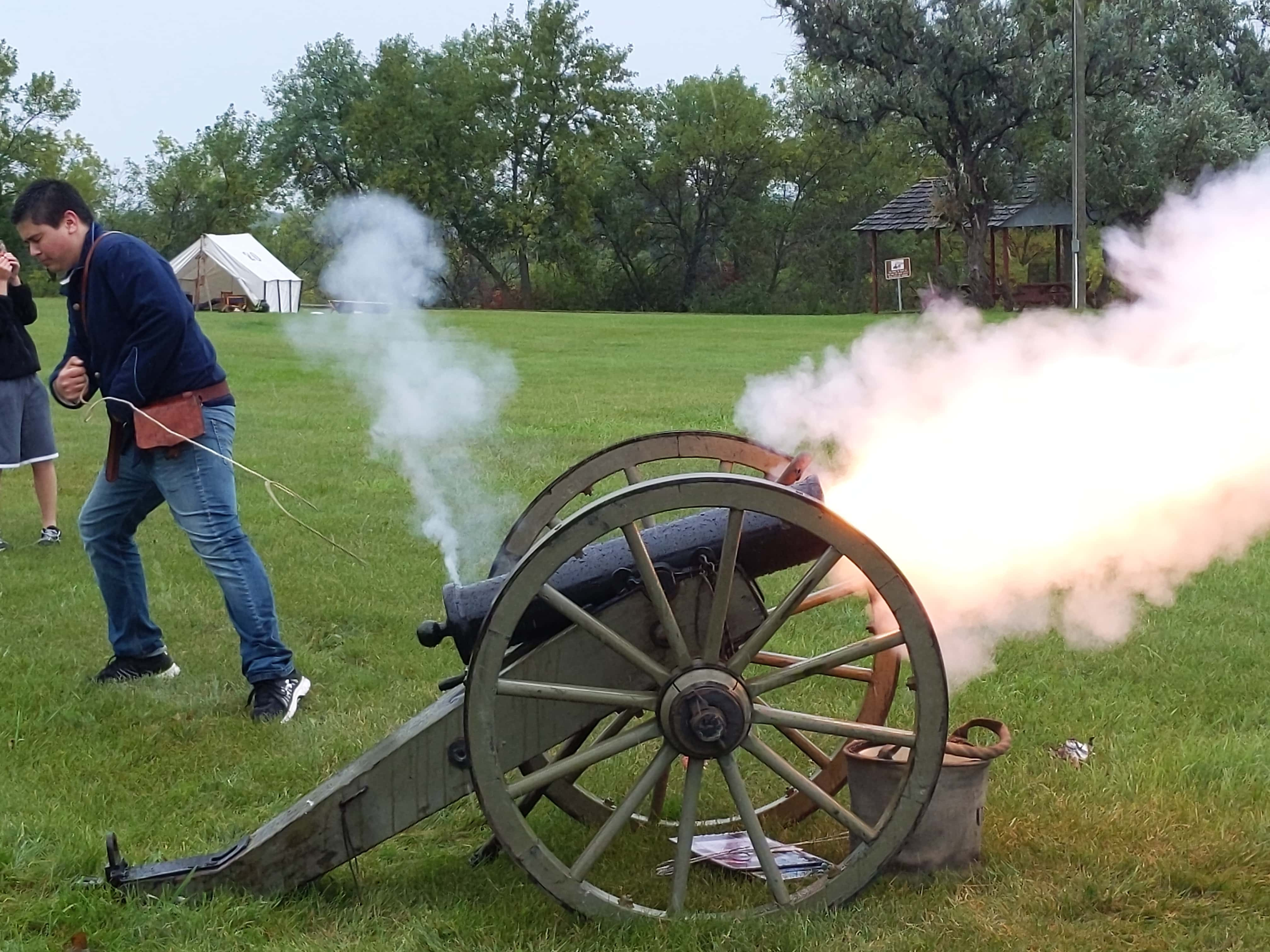 JAMESTOWN, N.D. (NewsDakota.com) – Explosions and cheers erupted from the Fort Seward Historic Site Saturday afternoon.
Big Guns of the Old West featured live exhibits, demonstrations, classic rifle collection, silent auction, and pie auction. The highlight of the day came when a live Gatling Gun owned and operated by Chuck Keller was displayed and fired.
"This Gatling gun could fire 600 rounds in a minute," he told the crowd. "Over 1000 feet and very accurate."
Keller has been holding reenactments for more than 30 years.
Shots rang out as more than 200 rounds were fired off. Following the demonstration, Keller allowed the crowd to inspect the weapon.
Later, Dale Marks hosted the demonstration of the Howitzer cannon, firing off four rounds.
Below are some pictures and video from the event.
2019 Big Guns of the Old West