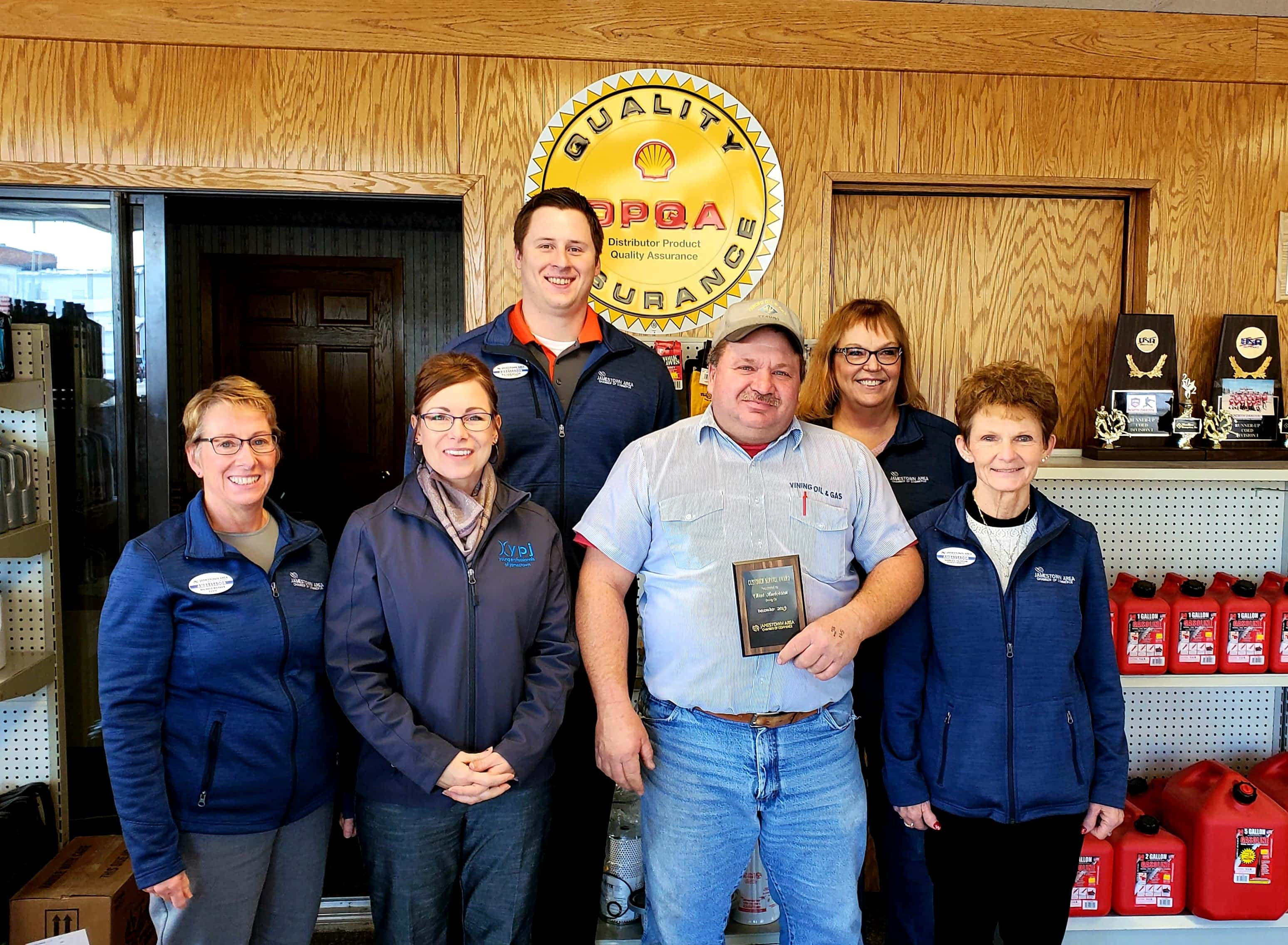 Anderson received the Customer Service Award from the Jamestown Area Chamber of Commerce. Photo: Jamestown Chamber
JAMESTOWN, N.D. (NewsDakota.com) – Members of the Jamestown Area Chamber of Commerce Ambassador Committee and the Young Professionals of Jamestown presented the Customer Service Award for December to Chris Anderson of Vining Oil for his outstanding customer service.
The chamber honors individuals who demonstrate a consistent commitment to delivering products or services that satisfy customers by exceeding their requirements or expectations.
His letter of nomination stated:
"I called and asked if I could possible get fuel delivered first thing in the morning as we were going to start wheat harvest, and we were out of fuel. By 5:45am, Chris was at the farm delivering our fuel. Chris went above and beyond to satisfy his customer. I feel Chris deserves a real pat on back for his exceptional customer service."
Congratulations to Chris, who along with all the other monthly winners, will be recognized at the Chamber's annual banquet in January 2020.
Customer Service Award nomination forms are available at the Chamber office and on their website at www.jamestownchamber.com or call 701-252-4830.