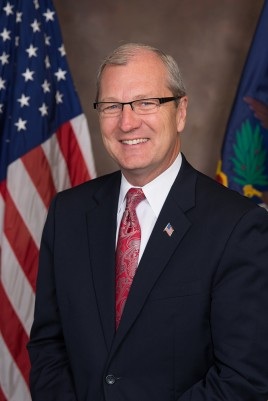 WASHINGTON, D.C. (NewsDakota.com) – U.S. Senator Kevin Cramer (R-N.D.) announced mobile office hours today for Jamestown and Valley City on Wednesday, February 26.  
"While it's not always easy or possible for people to get to my state offices, mobile office hours bring our services closer to constituents," said Senator Cramer. "Having members of my staff in Jamestown and Valley City gives North Dakotans more time to explore solutions to the problems they face with people who are in a position to help."
Individuals from the Jamestown and Valley City areas are encouraged to stop by the mobile office for help with veterans and Social Security benefits, Medicare difficulties, immigration issues, military records or medals, or assistance with federal agencies. 
Mobile Office Hours—Wednesday, February 26
Alfred Dickey Public Library
10:00 am — 11:00 am
105 3rd Street SE
Jamestown, ND
Barnes County Library
12:30 pm — 1:30 pm
410 N Central Avenue
Valley City, ND
Contact Senator Cramer's constituent services representative, Emily Custer, at Emily_Custer@cramer.senate.gov for more information.