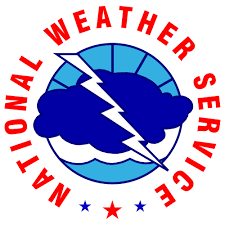 Hazardous Weather Outlook
National Weather Service Grand Forks
ND 929 AM CDT Sun Jun 7 2020
West Polk-Norman, Clay, Kittson, Roseau-Lake Of The Woods, Marshall, Beltrami, Pennington, Red Lake- East Polk-North Clearwater, South Beltrami, Mahnomen, Clearwater, Hubbard, Becker, Wilkin, Otter Tail, Wadena, Grant, Towner, Cavalier, Pembina, Benson, Ramsey, Walsh, Eddy, Nelson,Grand Forks, Griggs, Steele, Traill, Barnes, Cass, Ransom, Sargent, Richland, Walsh.
This hazardous weather outlook is for portions of eastern North Dakota, west central and northwest Minnesota. .
DAY ONE…Today and Tonight Numerous severe thunderstorms are expected across the region. Several tornadoes are possible, including the possibility for a strong and especially dangerous tornado or two. In addition, any storm has the potential to produce very large and destructive hail greater than 2 inches, and destructive wind gusts greater than 75 mph. Storms will initially be scattered, eventually evolving into clusters of storms. The threat will begin between 4pm and 6pm. Excessive rainfall is also possible if storms move across the same location multiple times. .
DAYS TWO THROUGH SEVEN…Monday through Saturday Strong to severe storms will again be possible Monday within Minnesota with hail up to an inch and winds around 60mph. General thunderstorm chances continue through Wednesday, with excessive rainfall possibly leading to flash flooding Monday and Tuesday.