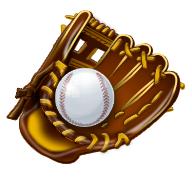 NEW ROCKFORD, N.D. (NewsDakota.com, story submitted by Kyle Hewitt) Day two of the 2020 District 4 Independent baseball tournament continued on Tuesday, July 28th with another three games, here are the results:
Loser out:  Sheyenne-New Rockford  (S-NR) Black Sox  9     Jamestown Blues  3
The S-NR Black Sox scored 5 runs in the third inning and went on to defeat the Jamestown Blues 9-3 & eliminated the Blues from the District 4 tournament. Evan Ulrich was the winning pitcher for the Black Sox, allowing just 5 hits & allowed just 2 earned runs. Ulrich struck out 5 Blues hitters. Nathan Holzwarth went 2-4 at the plate, drove in 3 runs, & scored 1 run. Alex Harrison also went 2-4 & scored twice. Jamestown had 5 players with 1 hit. S-NR improves to 15-12 with the victory & the Blues season finishes at 9-14.
Semifinal:  Kidder County (KC)  10     Nelson County (NC) Owls  0   (6 innings)
The top seeded Kidder County squad scored 8 runs in the 5th & 6th innings to open up & defeat Nelson County 10-0 to advance to the District 4 championship game. A low scoring pitching duel for 4 innings changed when KC scored 5 runs in the 5th inning to open up a 7-0 lead. Three more runs in the bottom of the 6th inning ended the contest to the 10 run rule. Ty Biesterfeld picked up the pitching victory allowing no runs & only 2 hits in 5 innings & struck out 11 NC batters. Biesterfeld also went 1-3, scoring 2 runs, & an RBI. Blake Pfaff went 2-3, scored 2 runs, & had 3 RBI. Parker Hager went 2-3 & scored 3 runs to aid the KC offense.
Loser out:  Sheyenne-New Rockford (S-NR) Black Sox  7     Nelson County (NC) Owls  4
The Black Sox avenged a 7-3 loss to NC on day 1 of the tournament & ended the Owls season with a 7-4 victory. Evan Ulrich, Nick Berglund, & Kaden Jensen all pitched to hold NC to just 3 runs & 7 hits. Jensen went 3-4 at the plate, scored 3 runs, & added 2 stolen bases. Nick Presnell went 2-3, scored 1 run, & had an RBI. Berglund also went 2-3, drove in 2 runs, & scored a run. Johnny Grann drove in a pair of runs with 2 sacrifice flyouts. The Owls Jake Avdem went 2-3 with a run scored & Ross Thompson went 1-3, scored 1 run, & had an RBI. The Owls season comes to an end with a 17-14 overall record & S-NR improved to 16-12.
WEDNESDAY JULY 29 SCHEDULE:
4pm – No. 1 Kidder County vs. No. 2 Sheyenne/New Rockford (championship)
35 minutes after: second championship game (if SNR wins first game)
One game possibly two will be broadcast on KDAK the Cardinal, AM 1600/FM 100.1 and newsdakota.com.