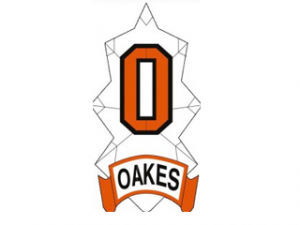 OAKES, N.D. (newsdakota.com) – The Oakes Tornadoes are now 5-0 and have won 15 straight sets to begin the season under new head coach Katelyn Hagen.
Oakes knocked off Edgeley/Kulm/Montpelier Thursday evening 25-11, 25-17, 25-12 to keep the unbeaten streak alive.
Senior Sadie Hansen had a monster performance collecting seven aces, seven kills and 19 assists. Junior Abby Cox turned in a solid performance as well recording a match high nine kills with eight assists.
Oakes will go on the road for their next two matches. Monday the Tornadoes are in Enderlin taking on the Eagles and Tuesday Oakes will square off against rival Ellendale.