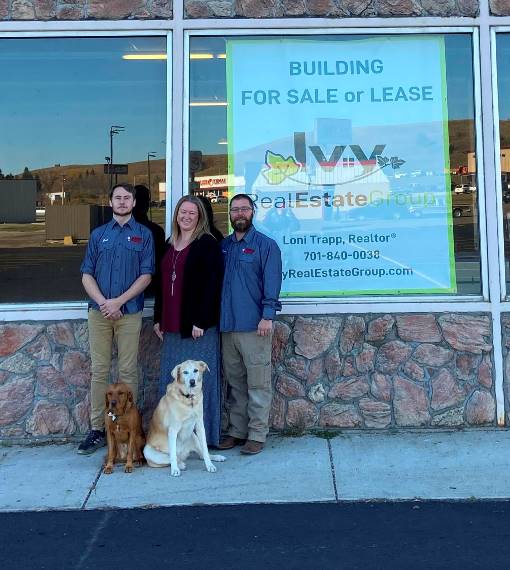 VALLEY CITY, N.D. (NewsDakota.com) – Handy Hardware & Rental finalized the purchase of the former Shopko building in Valley City.
The following is a news release by the Zarbano family:
"Locally owned and operated by Megan and Tony Zarbano, Handy Hardware & Rental has been committed to supporting the community it serves since its inception on January 2, 2009. This purchase will enable their hardware store to significantly expand their product line as well as provide a wider array of product options for the consumer. Renovation is already underway to transform the building to improve the customer experience. Megan and Tony anticipate opening the doors at their new location with minimal shopping disruption by February 1, 2021.
With the departure of big-box chain stores from Valley City like Shopko and Pamida, many goods and services are no longer offered at one location.
"We are proud of this community's continued commitment to buy locally," owner Megan Zarbano says. "We wanted to expand our business to provide a better 'one-stop shop' for this amazing community. As such, we are excited to announce that we are changing our business name to reflect our new expanded product lines."
Rebranded as Handy Home & Hardware, they will focus on providing essential products, services and solutions for the needs of homeowners, contractors and local businesses. They will also continue to offer equipment rental options.
The new location will have 26,250 square feet dedicated to the sales floor, which is more than 3 times the size of their current footprint. In addition to typical hardware services such as plumbing and electrical, Handy Home & Hardware will offer a wide range of products including toys, pet supplies, hunting and fishing, bird feeding, household supplies and kitchen goods.
Using only local contractors, the building will undergo extensive remodeling. Currently, the Zarbanos have set aside 3,750 square feet for use as a community space or for another potential future business. The remodeling includes the installation of bright, clean LED lights, new flooring and revamped check-out counters. The redesign will also feature a service counter, rental center and an enlarged paint design area. Wider aisles, lower shelving, and new interior signage will improve shopping experience, and since it's conveniently located off of Main Street, the new location will have an abundance of parking spaces. Handy Home & Hardware will also keep the same hours of operation, remaining open 7 days a week.
Although there will be many changes to Handy Home & Hardware, one thing will remain the same: their commitment to delivering exceptional customer service.
"We take great pride in delivering what I like to think of as 'small town customer service,'" Store Manager Joel Gortmaker says. "Our team is friendly, helpful and knowledgeable. We want to send you out of our store with the products and solutions that you need, the first time around. At the new location, you'll see all of the same familiar faces and as well as a few new ones. We want to make sure that our larger store is adequately staffed to meet, and hopefully exceed, your expectations."
With almost twenty years of experience in the industry, Megan Zarbano is excited for the expansion of Handy Home & Hardware. However, it is certainly not what she envisioned when she first started working at a hardware store as a teenager.
"It was my first 'real' job, and I'm sure I was more interested in the paycheck than the 'lessons' that I was learning along the way," Megan recalls. "I was barely competent at driving a car, and here I was navigating a forklift. I must have somehow demonstrated my proficiency, because within two weeks of working there, I was closing the store with my own set of keys. In 2009, my husband and I purchased the business, and the keys to the building that I had received at 16 were now mine. I never would have imagined that after 12 years of running the business, I would have a new set of keys, this time to a building at least 4 times larger. I know that there is a lot of work ahead of us, but I am so grateful for my family, my amazing Handy Team and the support of the community."
This project wouldn't be possible without the help of: Dacotah Bank, Loni Trapp of Ivy Real Estate, The Henning Group, and the Valley City-Barnes County Development Corporation.
The new business venture is expected to launch by February 1, 2021. The community will be invited to their official "Grand Opening" festivities which will occur during their anniversary celebration in May of 2021."

Handy Home and Hardware