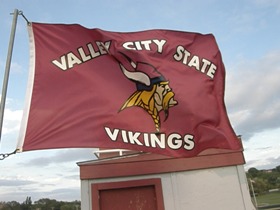 VALLEY CITY, N.D. (NewsDakota.com) – The VCSU Foundation is finalizing plans for a $25 million campaign to include an addition to the W.E. Osmon Fieldhouse, the repurposing of McCarthy Hall for VCSU's teacher education program, renovating the Student Center and providing additional funds for student scholarships.
VCSU President Alan LaFave said details about this exciting Capital Campaign project will be released later.
VCSU Foundation Executive Director Larry Robinson said, "VCSU is committed to our students, and this campaign is crucial if we are to serve their needs."
The Capital Campaign project has been in the works for more than a decade. VCSU officials believe it will be another positive game changer for the university once it comes to fruition.