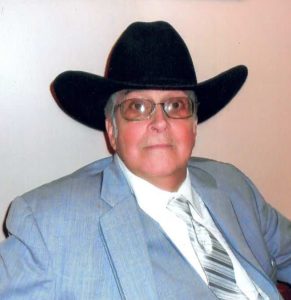 Stephen "Steve" R. Sadoski, 72, Valley City, ND, formerly of Warroad, MN passed away at Mercy Hospital in Valley City on December 26, 2020.  A memorial service will be held at First Baptist Church, Valley City at 10:00 AM, Saturday, January 2, 2021.  He will be laid to rest in Minnesota at a later date.  We will follow CDC and ND state guidelines regarding COVID 19.  Masks are recommended as well as physical distancing.
Stephen Ray Sadoski was born April 2, 1948 in Mineral Wells, TX to Clarence and Doris (Chandler) Sadoski.  As a young boy, his family moved to Milaca, MN where he grew up.  As soon as he was out of school, Steve enlisted in the US Army on July 25, 1967.  He was stationed in Vietnam where he built roads.  His honorable discharge took effect March 23, 1970.
After returning to Minnesota, he took a job at Arctic Cat in Thief River Falls.  On December 28, 1970 he married Emily Hahn in Warren, MN.  They attended Bible College together and moved to Warroad, MN to start their family.  Steve worked for Marvin Windows in Warroad.  He and Emily had recently moved to Valley City, ND.
He enjoyed hunting and fishing, but most of all spending time with his grandchildren.
Steve is survived by his wife, Emily; daughters, Amy Bietz of Valley City and Rachel (Larry) Syverson of Warroad; grandchildren, Ashton, Jaxon and Gracie and Abrianna, Grady and Kelsey; a sister, Lynn Whittnesay of Azele, TX and several nieces and nephews.
He was preceded in death by his parents; an infant son, Loren; and a sister, Sharon White.
An online guestbook is available at www.lerudschuldt.com.  Lerud Mathias Funeral Home in Valley City is assisting with arrangements.