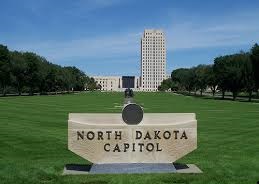 BISMARCK, N.D. (PPR) – The House narrowly passed a resolution declaring that North Dakota will obey only the federal laws, rules and executive orders the state deems to be constitutional. The measure is more generally known as a "nullification" measure.
Finley Republican Representative Bill Devlin argued this would violate the Constitution's "supremacy clause," and said only the courts can determine the Constitutionality of the laws, rules and orders.
The measure passed 46 to 45. Since it is only a resolution – and not a Constitutional amendment, it could pass with a majority of those present – and not the Constitutional majority, which would be 48.