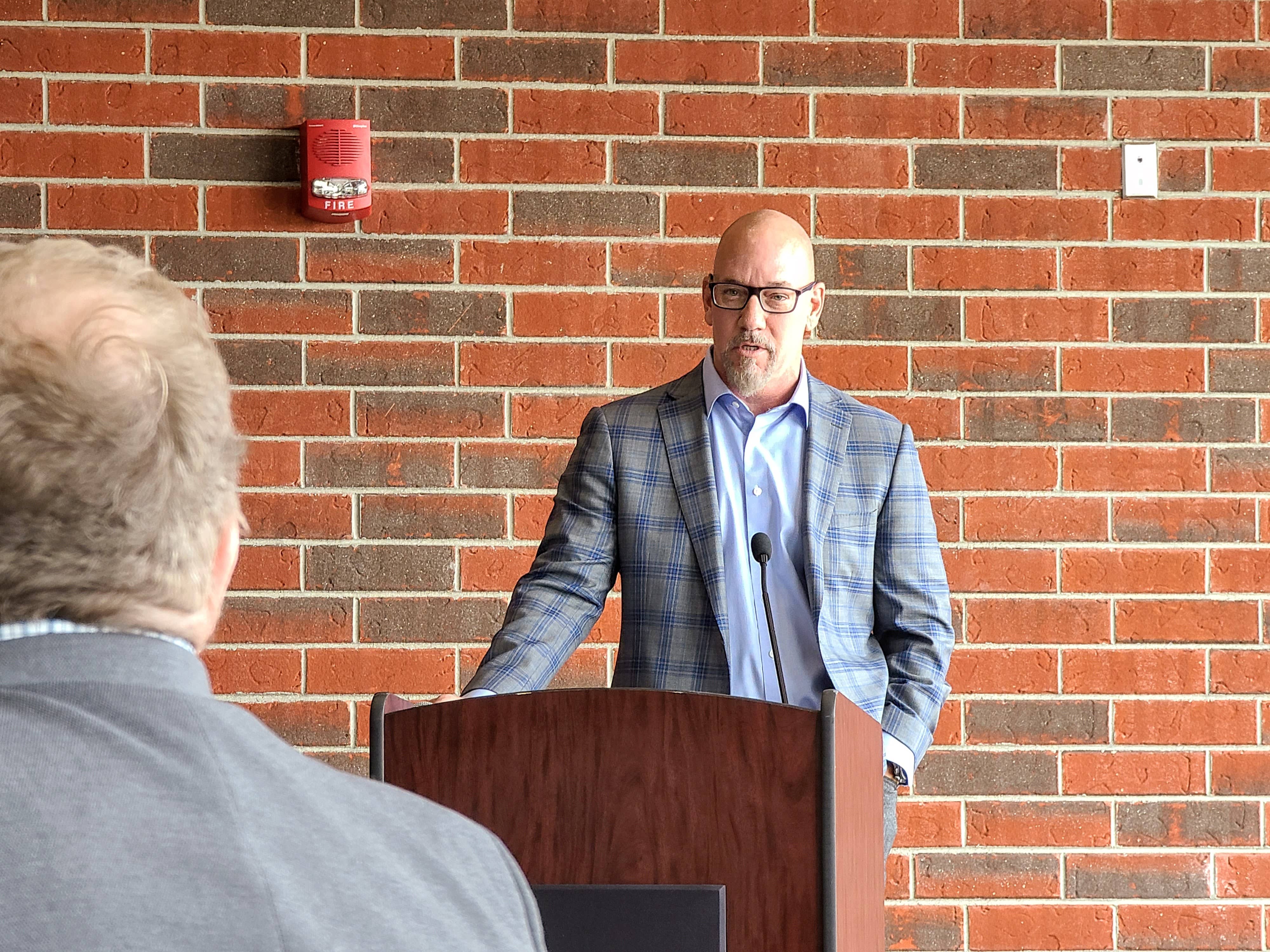 Ken Campbell, President of North American Oils & Biodiesel, speaks at a luncheon welcoming ADM into the state.
JAMESTOWN, N.D. (NewsDakota.com) – Local, County, and State representatives were at Harold Newman Arena Wednesday to welcome officials with Archer Daniels Midland (ADM) into the area.
A luncheon organized by the Jamestown/Stutsman Development Corporation brought together dignitaries and representatives together to celebrate the planned $350 million Soybean Crushing Facility in Spiritwood.
North Dakota Agriculture Commissioner Doug Goehring stated the economic impact this plant will have on the state will be big.
Ken Campbell, ADM President of North American Oils & Biodiesel, stated the obligation to shareholders, company, and growers of North Dakota was at the forefront of their decision to build at the Spiritwood Energy Park.
Campbell added the project is "shovel ready" and they'll look to begin demolition work at the end of June with major construction set to begin in the last half of September.
He added this would be the 12th North Dakota community ADM would have a presence in.
Nancy Johnson, Executive Director of the North Dakota Soybean Growers Association, stated her excitement for the project to begin and be finished.
Representing Governor Doug Burgum's office, Lt. Governor Brent Sanford stated his work behind the scenes started with the Bank of North Dakota a few years ago. He says the project brings synergy to the state.
Based in Spiritwood, ND, the approximately $350 million crush and refining complex will feature state-of-the-art automation technology and have the capacity to process 150,000 bushels of soybeans per day.
The facility is expected to be complete prior to the 2023 harvest.
Listen to the whole presentation below: