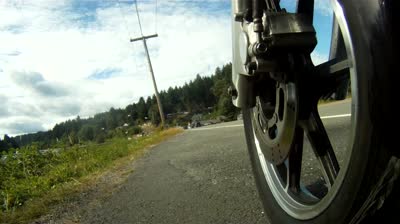 BISMARCK, N.D. (KFGO) – With the 82nd Annual Sturgis Motorcycle Rally beginning, the North Dakota Department of Transportation (NDDOT) is looking to keep the roads safe as an influx of motorcyclists travel through the state en route to the annual event which often draws about a half a million drivers, riders, and motorcycle enthusiasts to the western South Dakota town.
Lauren Bjork is the state's Safety Information director. She says motorcycle fatalities are up significantly this year. Over half of those occurred when the driver was not wearing a helmet.
North Dakota typically sees a significant up-tick in the number of motorcycles on its roads. But it comes at a time when motorcycle fatalities are up considerably in the state. 12 motorcyclists have died so far in 2022 as compared to 7 at this time last year, and motorcycle deaths account for nearly a fourth of all road-related fatalities in the state.
Bjork says drivers not wearing helmets or the proper gear contribute to the increase in fatalities, but skills and experience are also factors.
The state's Department of Transportation has posted "Safe to Sturgis" signage in rest stops that promote safe driving practices and on digital messaging boards to remind drivers to look out for motorcycles.