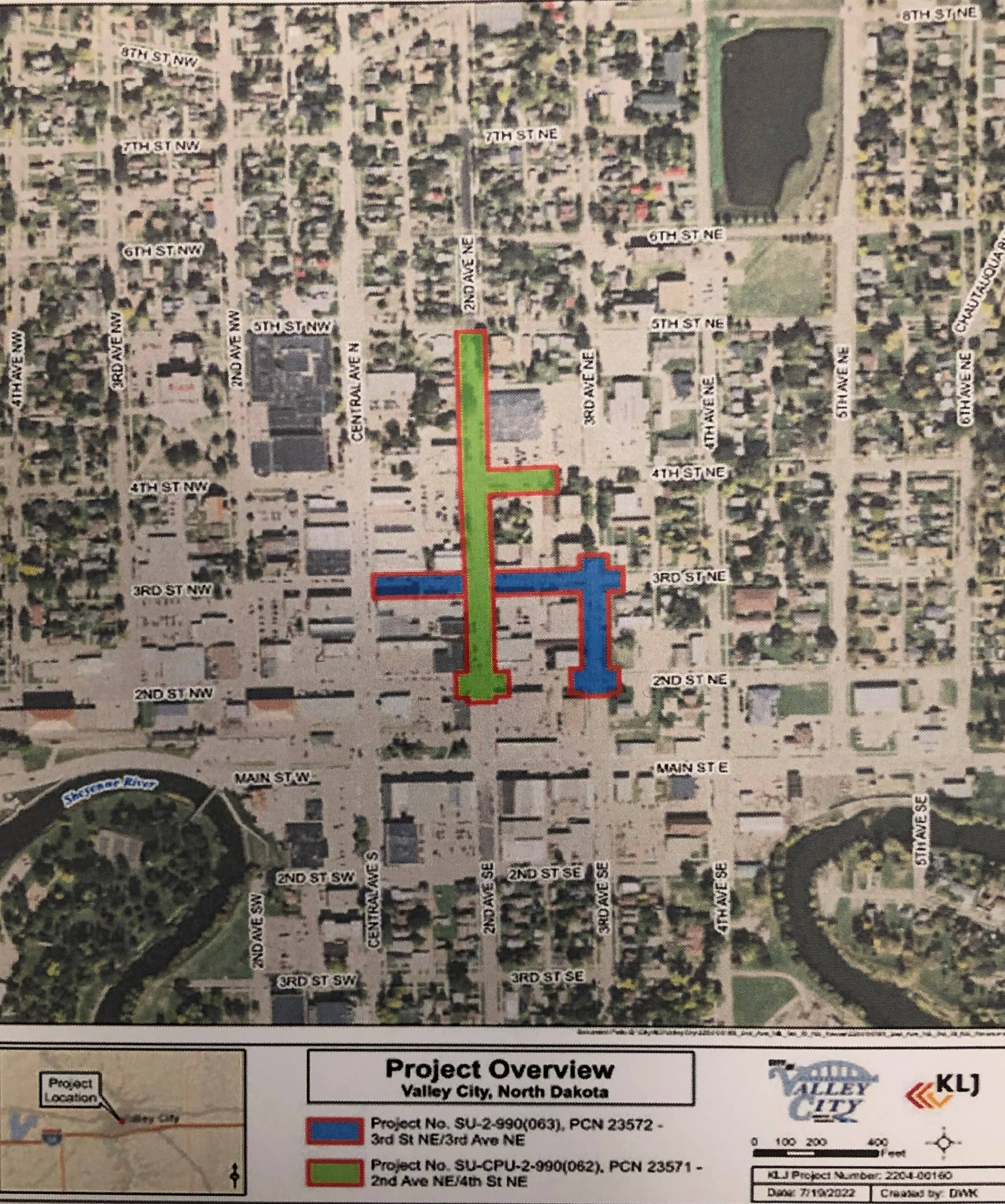 VALLEY CITY, N.D. (NewsDakota.com) – Three separate road reconstruction projects are in the planning stage in Valley City.
The projects includes road, water main replacement as well as storm and sanitary sewer improvements. The estimated cost of these projects in nearly $3 million at $2.85 million. Most of the funding is coming from the federal department of transportation under a 80/20 cost share ratio. The local share will come from the city Replace and Repair (R&R) fund and special assessments in three districts that will be determined at a later date to the public.
Representatives from KLJ Engineering are accepting public comments and input about these upcoming projects between now and October 6th.
Project manager Chad Petersen said business owners need to contact him to discuss any access issues they may have with their business before the start of next summer's reconstruction projects.
The proposed road reconstruction project will be along 2nd Avenue Northeast, from 2nd Street Northeast to 5th Street Northeast and approximately 250 feet of 4th Street Northeast; 3rd Street Northeast, from Central Avenue to 3rd Avenue Northeast; and 3rd Avenue Northeast, from 2nd Street Northeast to 3rd Street Northeast, in Valley City.
If you were unable to attend the public input meeting on September 21st, written statements or comments must be mailed by October 6th, 2022, to:
Chad Petersen, P.E.
KLJ Project Manager
1010 4th Avenue Southwest
Valley City, North Dakota 58072
VCRoadReconstruction@kljeng.com

Road Reconstruction Improvements