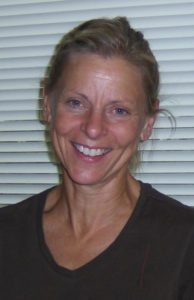 Connie Lynn (Carlson) Fregien, 65, Jud, ND, died October 12, 2022 at Sanford Hospital, Fargo. She was surrounded by her loving family and close friends.
Connie was born May 11, 1957, the daughter of Byrl "Bud" and Donna Mae Carlson. She joined siblings Donald and Kaye. She attended Jud Public School, graduating in 1975. After high school, Connie attended cosmetology school in Jamestown. In later years, she worked as a secretary for Jud Public School. Connie and her family were avid supporters of North Dakota Special Olympics. September 19, 1976, Connie married her best friend, high school sweetheart, and love of her life Lonnie Fregien. They were blessed with daughters, Heather and Carla, sons, Curt and Nick, and later her sons-in-law, Jeremy and Eric. Above all else, Connie loved her family, and especially loved being Grandma to her two grandsons, Carver and Kellen.
Connie loved to bake, and her homemade buns and caramel rolls were family favorites. She enjoyed Mountain Dew, Reese's cups and Peanut M&Ms. She even had a large collection of M&M knick-knacks to prove it! Connie loved spending time at the family's lake home, and spent countless hours making it welcoming to her family and friends. Connie had a servant-heart. She was often cooking for others, welcoming them into her home or lending a helping hand. Many family members sat in her kitchen for a haircut or perm! Connie LOVED being in the combine and farming alongside her family. There wasn't much Connie couldn't do-as evident by her favorite Christmas gift-a chainsaw as well as learning to snow ski at the age of 50, always following her favorite ski instructor, Curtis. Connie was affectionately known as "The Boss" and "Wonderwoman." Connie will be forever missed by all who loved her.
Connie is survived by her husband of 46 years, Lonnie, her daughters; Heather (Jeremy) Enger, Carla (Eric) Hormann, sons; Curtis and Nicholas Fregien and her dear grandsons, Carver and Kellen Enger; mother, Donna Mae Carlson; brother Donald (Karen) Carlson; sister Kaye (Steve) Duden; brother in law, Kelly (Gwen Goretas) Fregien, and many nieces, nephews and extended family and friends.
Connie was preceded in death by her father, Byrl "Bud" Carlson, her mother and father in law, niece Amy Carlson, and great nephew, Chance Duden.
In lieu of flowers and financial gifts, please consider a donation in memory of Connie to North Dakota Special Olympics, Area 9, 8285 30th St E, Jamestown ND 58401
Prayer Service – 7:00 p.m., Sunday, October 16, 2022 at the Seventh-day Adventist Church, Edgeley, ND.
Burial – Mt. Hope Cemetery, Edgeley, at a later date.