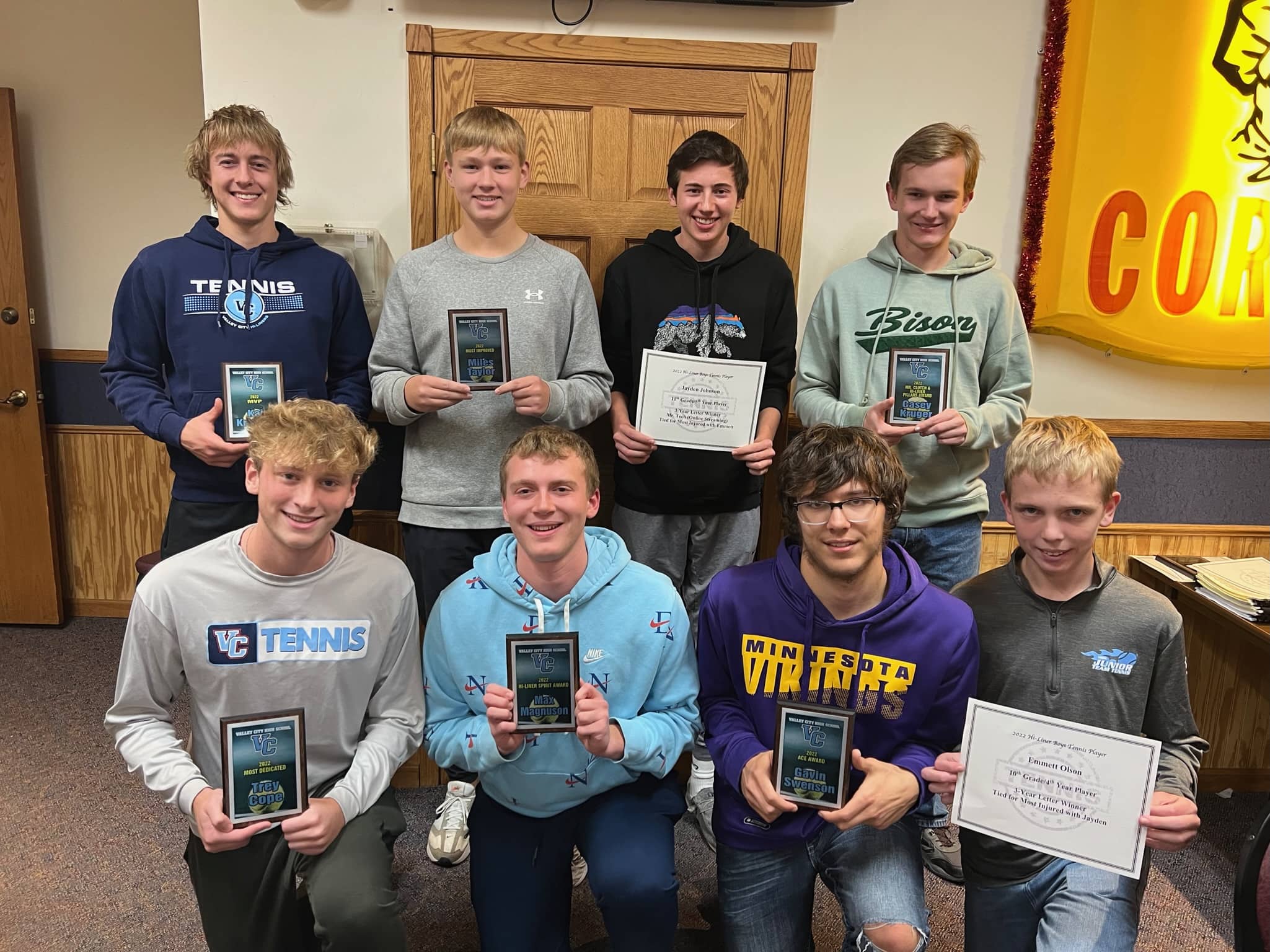 VALLEY CITY, ND  (NewsDakota.com)  The Hi-Liner tennis team has held it's awards banquet and announced it's season-ending awards.
Senior Kai Kringlie was selected the teams most valuable player.  Sophomore Miles Taylor was named most improved.  Seniors Casey Kruger and Alex Rogelstad received Hi-Liner Pillars Awards, while Kruger added a Mr. Clutch award, and Rogelstad added a Team First award.
Senior Trey Cope was named most dedicated, while seniors Max Magnuson and Gavin Swenson added a Spirit Award and Ace Award, respectively.
Kringlie was named a letter-winner for a sixth time.  Kruger, Cope, Magnuson, and Rogelstad won their fourth letters.  Taylor, Emmett Johnson, and Jayden Johnson claimed their third letters.
The doubles team of Kringlie and Cope were named all-state, finishing fifth at the state doubles tournament and runners-up at the Eastern Dakota Conference (EDC) tournament.  Kringlie was an all-EDC performer, a co-EDC Senior Athlete of the Year, and ends his career as the all-time leader in wins Hi-Liner tennis history.