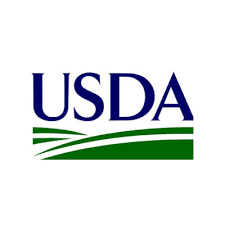 (NDAgConnection.com) – The U.S. Department of Agriculture's Economic Research Service and the Agricultural and Applied Economics Association announced a new partnership to increase diversity in the field of agricultural economics.
By expanding the number of students from underrepresented groups pursuing advanced degrees and careers in agricultural economics, both organizations aim to diversify, support and retain a new generation of skilled professionals more representative of today's society.
"Fostering a diverse workforce within the field of agricultural economics is key to ensuring research is reflective of and serves the needs of everyone in our society," said ERS Administrator Spiro Stefanou. "Whether we are analyzing trends in food and agriculture systems, the environment or rural development, ERS and AAEA have long brought leadership and world class research to the field of agricultural economics. Through this new partnership, we will open doors to more voices and better inform future research through the lens of many different perspectives."
ERS awarded AAEA $409,750 in support of this five-year partnership.
"The AAEA is pleased to work with ERS in fostering greater diversity in the profession," said AAEA President and Professor of Food, Economics and Community at Duke Divinity School Norbert Wilson. "In addition, we hope our collaboration will foster others to invest in expanding and diversifying their fields of study."
According to the National Academies of Science, Engineering, and Medicine, minorities are significantly underrepresented within science and engineering fields, and to mirror the U.S. population, the number of underrepresented minorities in both fields needs to triple.
ERS and AAEA plan to organize a steering committee to outline and advance shared objectives, host workshops to develop undergraduate interest and awareness in advanced economic degrees and establish a fellowship to support early career professionals from underrepresented groups, as well as provide training and support for both mentors and mentees.
By taking these steps to broaden representation within economic fields of study, both organizations seek to strengthen and enhance shared efforts to meet complex future challenges in food, agriculture, rural development and the environment.