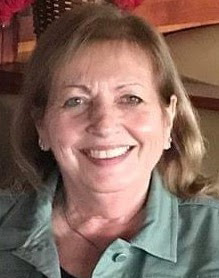 JAMESTOWN, N.D. (NewsDakota.com) – Nancy Allen passed away on the afternoon of January 21, 2023 at the age of 71 at Gardens Care Assisted Living in Lakewood, Colorado of natural causes.
She was the manager of the North Dakota Winter Show in Valley City. Prior to that position, she was the Director of Marketing for the Bismarck Civic Center, and then sold buffalo meat for tours educating people about the benefits of buffalo meat.
She was a Real Estate Broker and the owner of Midstate Realty in Jamestown before she retired in 2018 and moved to Colorado to be closer to her family.
She had a smile that would light up any room, and many people have said that through the years. She was kind, worked hard throughout her life, outgoing, and could carry a conversation with pretty much anyone who came in contact with her. She was proud of and loved her family, and they brought her great joy. She will be greatly missed by all who knew her.
A Memorial Service for Nancy Allen will be held Friday, February 3, 2023 at the Eddy Funeral Home in Jamestown.