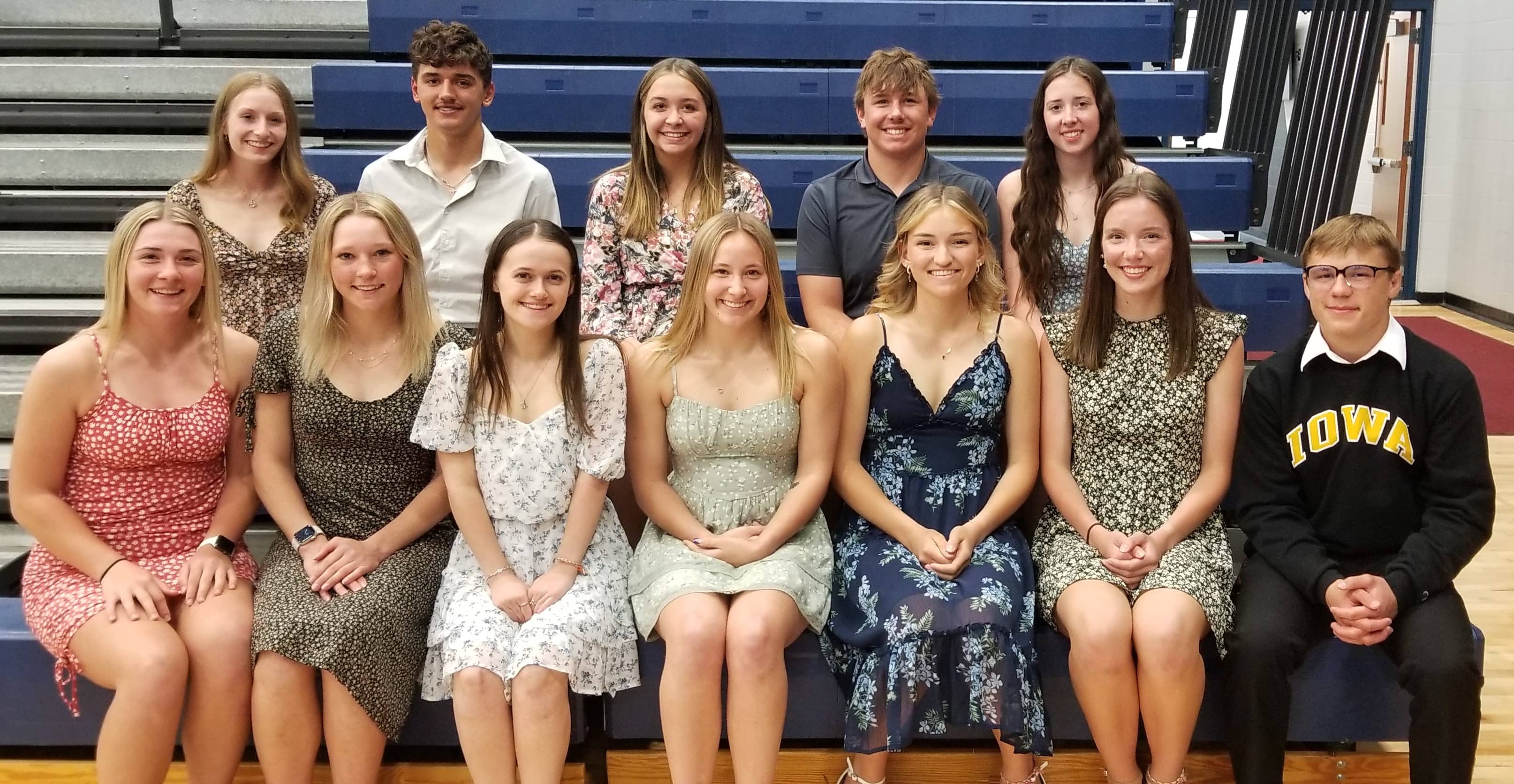 Top L to R:  Stephanie Hoffarth, Robert Fischer, Madison Maley, Broden Muske, Abigail Sather Bottom L to R: Joesi Klein, Jada Nelson, Amelia Meester, Abbey Thornton, Sydnee Ingstad, Carly Goven, and Koye Grebel. Not pictured: Faith Peterson, Karina Olson, and returning college student Cali Halgrimson.
VALLEY CITY, N.D. (NewsDakota.com) – Valley City Dollars for Scholars was proud to award $8,000 in scholarships to 14 VCHS students and 1 returning college student at the Valley City High School Awards Night on May 18th.
The Valley City Dollars for Scholars board would like to thank the business, organizations and individuals that helped provide these scholarships:  Alliance Pipeline endowment, Audrey Mae Brush Brooks family endowment, Dacotah Bank, Sanford Health, Valley City Lions Club, Cass County Electric, Valley City Eagles, Jack & Vi Egan Family, Ken & Jan Reid, Barnes County Farm Bureau, Dairy Queen, Bitz Tire, and Bank of ND.
Valley City Dollars for Scholars is a non-profit organization with 10 volunteer members that raise funds and distribute scholarships.  Since 2003 they have awarded over $108,000 to Valley City High School students.
Anyone wishing for more information or to contribute to Valley City Dollars for Scholars may contact chapter treasurer, Crystal Nehlich at 701-845-2712 or crystal.nehlich@dacotahbank.com.