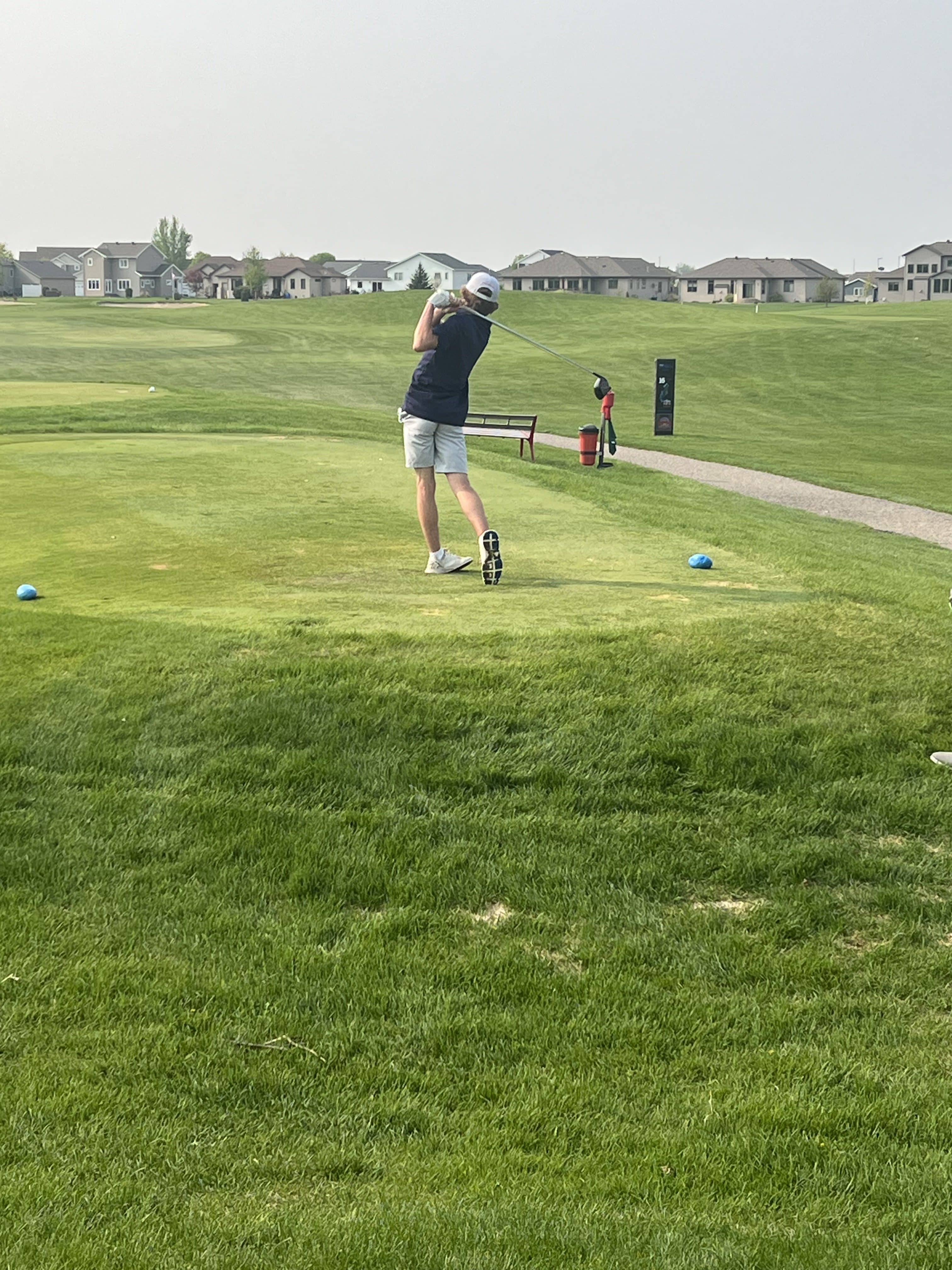 VALLEY CITY, ND  (NewsDakota.com)  The Hi-Liner boys golf team shot a 374, one of their lowest scores of the season, at the Meadows in Moorhead Monday.
Valley City has now been below 380 for four straight meets, and the 374 is second only to their 370 at Bios de Sioux in Wahpeton.
Andrew Tangen continued to lead, firing an 84, missing a state qualifying spot by five strokes.  Isaiah Schuldheisz continued a second-half surge, scoring an 89.
Espen Kunze and Sam Meyer each carded a 100, Ethan Bear finished at 101, Alex Rogelstad and Owen Struble scored 102, and Adon Berntson a 115.
"Andrew has been working very hard of accomplishing his goal of qualifying for state," said coach Trevar Hansen.  "Isaiah had a personal best, a very good round for him."
There are two meets left, one at Rose Creek May 25th, and the EDC meet at Oxbow Country Club on May 31st.