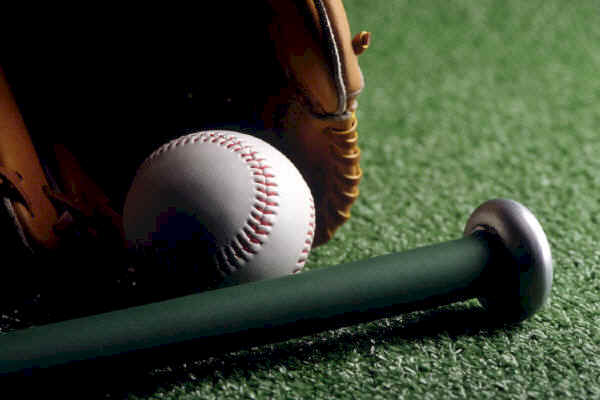 NEW ROCKFORD, N.D. (NewsDakota.com) Day two of the 2023 Class B Region 3 Baseball Tourney was held on Tuesday with three games, the first one was the semifinal and the last two were elimination games, here are the results:
Lamoure/Litchville/Marion  7    Carrington 3 (semifinal)
The number one seeded Loboes of LLM scored three runs in the bottom of the sixth inning to take the lead 7-3 and they go on to defeat the number two seeded Carrington Cardinals by four runs. LLM will move into Wednesday's championship game at 1230pm.  Jacob Nitschke picked up the victory, working all seven innings, Grady Shipman suffers the loss. At the plate for the Loboes, Tate Mart was 2-for-4, with a single, double and knocked in two runs. Shipman, Hudson Schmitz and Owen Hagel had two hits each for Carrington. LLM improves to 11-1 overall, Carrington drops to 13-5 overall.
Kidder County  3     South Border  2
Jace Larson pitched 7 complete innings striking out 9 South Border batters to earn the win. Larson also drove in the game winning run in the bottom of the seventh inning scoring Simon Hager who led off the inning with a triple. Blake Braun (2-3) drove in the first 2 runs of the game for the Wolves with a pair of RBI singles in the first and fifth innings giving Kidder County a 2-0 lead. South Border would tie the game up at 2-2 in the top of the sixth inning with back to back RBI doubles from Jace Nitschke and Rykan Salwei. Marshall Lindgren took the tough luck mound loss for the Mustangs. Lindgren recorded 11 strikeouts in 5 1/3 innings and left the mound due to his pitch count. The Mustangs season ends with a 5-7 overall record and Kidder County improved to 9-8.
Kidder County  9     Carrington  5
Carrington scored the first 2 runs of the game in the second inning, but Kidder County would outscore the Cardinals 9-3 the rest of the game to advance to the championship on Wednesday versus LaMoure-LM. Blake Braun went 4-4 at the plate, scored 2 runs, and added 2 RBI for the Wolves. Braun also pitched the first 5 innings to earn the win and allowed 3 runs (2 earned) and recorded 5 strikeouts. Jace Larson, Simon Hager, and Isaiah Oster all added 2 hits each and Trey Silbernagel drove in 3 runs to aid the Wolves victory. Carrington was paced by Josh Bickett with a 2-2 showing, scored 3 runs, and added 2 stolen bases. Owen Hagel and Hudson Schmitz added 2 hits as well for the Cardinals. Carrington ends the season with a 13-6 record and Kidder County improves to 10-8.
WEDNESDAYS ACTION:
1230PM – LLM vs. Kidder County (championship)
3PM – if necessary
All games on Thunder Country 98.3 and newsdakota.com.