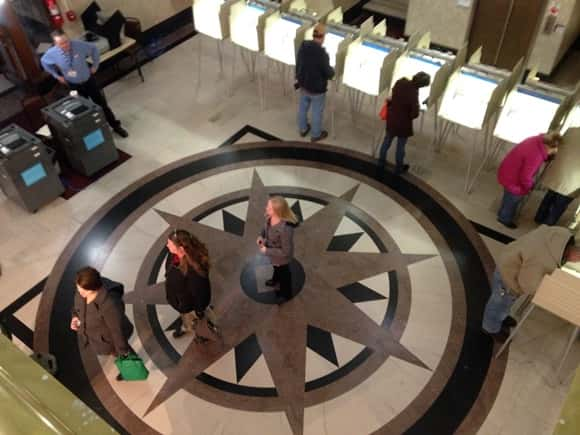 VALLEY CITY, N.D. (NewsDakota.com) – Vicky Lovell defeated Marcy Svenningsen by 41 votes in the Barnes County District 4 County race. Lovell had 473 votes and Svenningsen got 432.
In the Barnes County District #3 race incumbent Bill Carlblom was re-elected with 573 votes compared to 317 for Eldred Knutson.
In District #2 Shawn Olauson was running unopposed and was elected.
In the Barnes County State's Attorney race Tonya Duffy defeated Lilie Schoenack. Duffy received 2,755 votes and Schoenack got 1,787 votes.
In the Barnes County Sheriff's race, incumbent Randy McClaflin was re-elected with 3,448 votes while Sue Maresh Lloyd got 1,417 votes.
A total of 5,054 votes were cast in Barnes County on Tuesday.
Here are the unofficial results from the 2018 November 6th general election in Barnes County.
More than 5,000 people cast their ballots in the general election in 2018.
Barnes County Commissioner District 2:    Olauson – 815
Barnes County Commissioner District 3:    Carlblom – 573     Knutson – 317
Barnes County Commissioner District 4:    Lovell – 473       Svenningsen – 432
Barnes County Auditor:   Didier – 4,367
Barnes County State's Attorney:  Duffy – 2,755      Schoenack – 1,787
Barnes County Recorder:      Pfaff – 4,368
Barnes County Treasurer:    Zinck Metcalf – 4,256
Barnes County Sheriff:    Maresh Lloyd – 1,417      McClaflin – 3,448
Supervisor, Soil Conservation District:
County Official Newspaper:    Valley City Times Record – 3,556
The Litchville Bulletin – 1,313