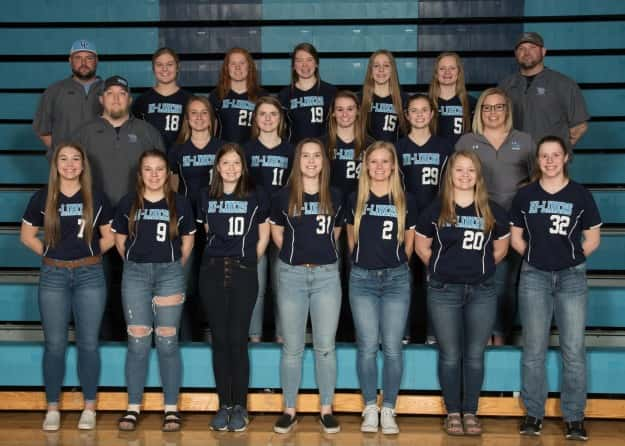 VALLEY CITY, N.D. (NewsDakota.com) – Valley City opened up the East Region Softball tournament in fine fashion scoring six runs in the bottom of the fifth inning to cruise to a 12-2 win over Grand Forks Red River in the first round of the East Region at the Valley City State Softball Complex.
Grace Scherr had four hits and scored three times to lead the six ranked and third seed Hi-Liners. Starting pitcher Hailey Schaefer was the only starter that did not have a hit. But she did reach base and drove in a run with a sacrifice pop up. Becca Thompson, Emma Mielke, Sam Ranisate and Erin Anderson had two hits each as the Hi-Liner had 15 for the game.
Schaefer was tough in the circle as usual. She allowed five hits and two runs, one earned in five innings. She walked one and struck out 11. One of the hits was a solo home run by Kenady Steffan.
Head Coach Hillary Flatt says is nice to get the first win out of the way, now its on to round two.
Valley City now play West Fargo Sheyenne in the winners bracket. The Mustangs defeated Grand Forks Central 10-0 to move on.Other finals in the first round, West Fargo defeated Fargo Davies 13-1. And Fargo North got by Fargo Shanley 9-4
The tournament will move to Valley City for the rest of the tournament. With the pending weather on Friday, the Friday schedule will now be played on Thursday. If games cannot be played Friday, the tournament will wrap up on Saturday.