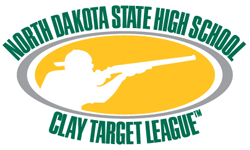 VALLEY CITY, N.D. (NewsDakota.com) – The 2019 North Dakota State High School Clay Target League recently wrapped up its fall season, and two Valley City Hi-Liners came away with state titles.
Sophomore Eric Ingstad won the boys skeet shooting state title on the boys side while junior Emma Mielke took the girls title.
Ingstad was the top male shooter for the conference and overall with a season average of 22.80.Which was also top overall shooter. Mielke was the top female shooter overall and in the conference with a 13.30 average. Hi-Liner Jennifer Anderson was second in the conference and Kelby Gjovik of Barnes County North was third.
In trap shooting, Mielke was the top female in conference 2 in 1A. Anderson was second Goldie Loepp of Oakes was third.
Andrew Hill Oakes was the top overall and male shooter in conference 2. Teammates Carter Deering and Ty Awender were second and third respectively. Oakes was the team champ in Conference 2.