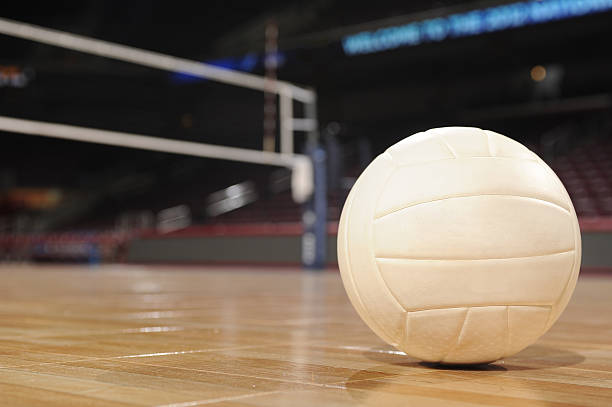 LINTON, N.D. (NewsDakota.com) – Two matches went the minimal while two matches lasted four sets with only one upset on day one.
Here are the results:
D5 #1 Oakes def. D6 #4 Strasburg/Zeeland 3-0 (25-12, 25-16, 25-14)
The defending region champs took care of business in straight sets to advance to the semifinals. Oakes used 10-0 run in the first set to set the tone of the match. Nicole Schmitz was the leading attacker for Oakes with a day high 19 kills. Allison Jepson added 9 kills. Leading the way for Strasburg/Zeeland was Shelby Vander Vorst with six kills.
D5 #3 LaMoure-Litchville/Marion def. D6 #2 Medina-Pingree/Buchanan 3-1 (24-26, 25-14, 25-21, 25-18) 
The first set was arguably the most competitive set of the entire day. After LLM grabbed a 4-2 lead, neither team lead by more than two the rest of the opening set. LLM rebounded nicely after dropping the first set and controlled the rest of the match. A big reason why was because of the blocking ability from LaMoure's front row consisting of Ryleigh Podoll, Molly Musland and Heidi Steffes. Ellie Holen recorded a team high 17 kills. Ashlyn Rode, Podoll, Musland all added eight kills. Medina's leader in kills was Megan Moser with 17.
D6 #1 Linton-HMB def. D5 #4 Midkota 3-0 (25-6, 25-19, 25-15) 
Linton controlled their opening match win through the match's duration. The Lions put togehter runs of 6-0, 4-0, 4-0 and 10-0 in the first set victory. A balanced attack lead Linton to a sweep. Teegan Scherr had seven kills, ShayLee Bosch had six kills and JayCee Richter had three aces. Midkota was lead by Hunter Peterson with four kills.
D5 #2 Carrington def. D6 #3 Napoleon-Gackle/Streeter 3-1 (25-9, 26-28, 25-9, 25-10)
Carrington could have taken a sweep home last night but NGS battled from behind to take eight of the last ten points in the 2nd set to force the match to four games. In the three Carrington victories, the Cardinals controlled the match with ease. Carrington's Bella Hone had 19 kills with a number of key blocks in the win.
Day 2:
5:00- Oakes VS LLM
25 mins after match 1- Linton-HMB VS Carrington