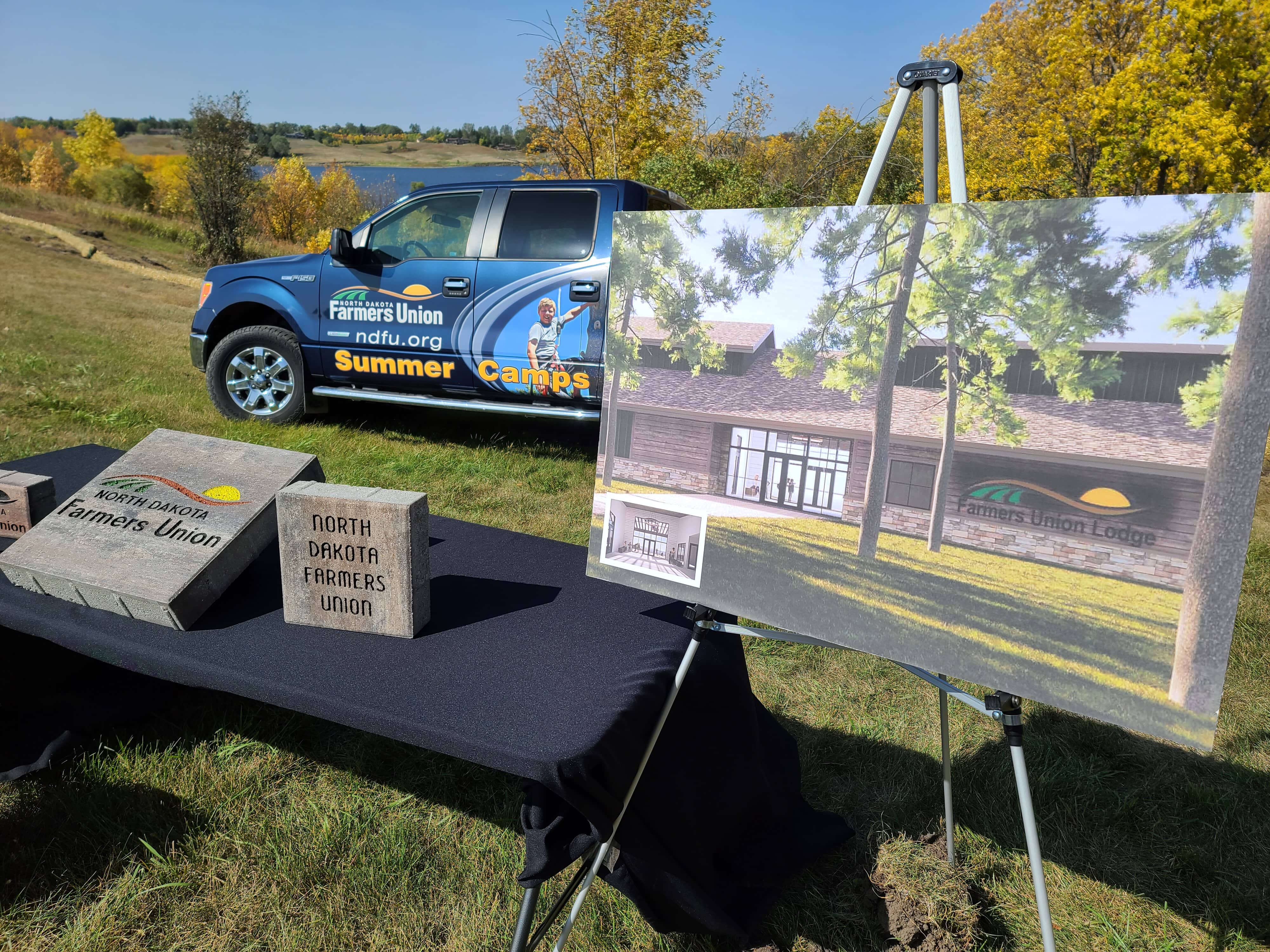 JAMESTOWN, N.D. (NewsDakota.com) – N­orth Dakota Farmers Union (NDFU) broke ground today on a new youth camp facility that will be built on 19 acres of land at the Jamestown Reservoir.
NDFU President Mark Watne said the new facility will allow the organization to expand its camping program and says it will be a great opportunity for Jamestown and eastern North Dakota.
In a typical year, the NDFU summer camps have around 1,200 youth attend, but Watne says he expects that number to grow.
Once built, the facility will add to the one NDFU already operates on Lake Tschida near Glen Ullin. Watne says once complete, there will be two camps for families to choose from.
Watne added that there may be opportunity to rent out the facility for other uses in the future.
The facility will have a separate dormitory building, along with an indoor gymnasium and outdoor recreation. It's target completion date is midsummer of 2021.
View some groundbreaking photos below:

NDFU Summer Camp Groundbreaking