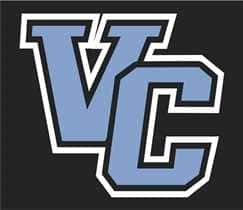 WEST FARGO, N.D. (NewsDakota.com) – West Fargo Sheyenne led 47-13 at the half and never looked back on the way to a 103-35 win over Valley City in boys high school basketball Friday night in West Fargo.
Jackson Moni led five Mustangs in double figures with 18 points. He added 11 rebounds and seven assists. Jah'Heem Leake also had a double-double with 17 points and 13 rebounds and he added five steals. Michael Nhial and Gage Anderson each had 14 points and Barika Kpeenu had 12 points, six rebounds and eight assists.
Jared Eggermont led the Hi-Liners with 12 points and had five rebounds. Calahan Burchill chipped in eight points and a team high six rebounds.
Valley City is now 2-5 in the Eastern Dakota Conference and 2-6 overall. Number two ranked West Fargo Sheyenne is now 9-1 overall and in the EDC.
The Hi-Liners will take on top ranked West Fargo on Tuesday at the Hi-Liner Activity Center. Video coverage on newsdakota.com begins with the C-Squad at 4:15. Junior varsity at 5:30 and the Varsity at 7:15. Radio coverage on 1490AM/96.3 FM KOVC begins at 7pm.