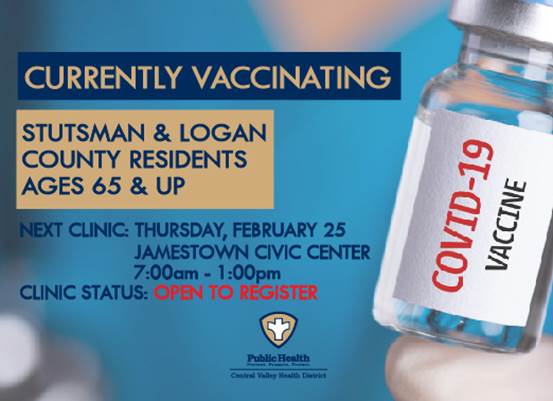 JAMESTOWN, N.D. (CVHD) – Central Valley Health District (CVHD) will be hosting a first dose COVID vaccination clinic for Stutsman and Logan County residents that are ages 65 and older on Thursday, February 25 from 7:00am to 1:00pm.
Appointments are required and are currently available at www.centralvalleyhealth.org, click the COVID-19 tab. Appointments are first come, first serve and the clinic will be closed once appointments are full.
Registrants must be 65 or older.
Those who register and do not fit at criteria will be turned away. If residents are needing assistance in registering for an appointment, please call CVHD at 252-8130.