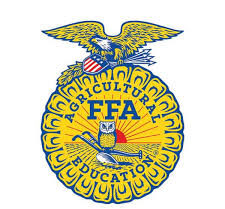 MINNEAPOLIS, M.N. (Ag News 890) – The Minnesota FFA will hold its 92nd Convention April 19-23 with the theme Worth It.
This year's convention will be a mix of virtual sessions, state-wide recognition, interactive state competition finals, and workshops, as well as in-person convention-in-the-classroom activities.
"When I focus on our theme Worth It, I think of the little things that happen in everyday life. I think this whole year has been focusing on those smaller things we've often taken for granted, and it matters that we recognize that even those less celebrated moments have worth," said Ben Olander, state president.
The FFA Career Development Events (CDE) and Leadership Development events (LDE) are an important part of the FFA State Convention and will be held virtually this year. The LDEs, Best Informed Greenhand (BIG) Invitational and the CDEs including Ag Issues, Ag Sales, Food Science and Market Plan will be held April 19-23 with results announced April 23. The remaining CDEs will be held virtually April 27-29.
"Because the convention is virtual again, it allows every student to get involved, no matter what resources they have. This year there are even more interactive opportunities to get even more out of it," said Emilee Xayanourom, state vice president.
The virtual format will include award ceremonies honoring individual success in Supervised Agricultural Experiences (SAEs) which represent members' Work-based Learning within Agriscience projects, as well as Proficiency Awards, State FFA Degrees and State FFA Stars. Students and chapters will be recognized for excellence in community service, agricultural literacy and leadership.
The 2021 State Star Finalists have been announced. The recipients of the top awards in each category will be announced live each morning on MnFFA.org.
The convention will feature keynote speeches from FFA state officers and the announcement of the 2021-2022 Minnesota FFA officer team live on MnFFA.org Friday, April 23, at 1:30 p.m. Throughout the convention, content will be available on the Minnesota FFA website, the Minnesota FFA YouTube Channel and will be shared on the organization's Facebook, Twitter and Instagram pages.
The FFA State Convention begins at 8 a.m. on April 19. The Minnesota FFA Convention app, which supplies links to convention events, will be available beginning Friday, April 16, and can be accessed online at https://crowd.cc/mnffa2021 or by downloading the app from https://crowd.cc/s/3ZLxW. Additional details and the convention schedule can also be found at MnFFA.org.