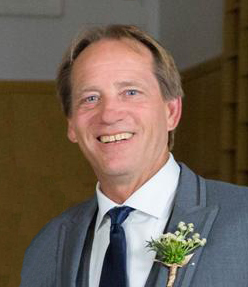 Jay Oliver Holm, 60, of Valley City, North Dakota passed on December 29th, 2021, away at his home.
Jay was born to Lee and Pam (Peterson) Holm on June 14th, 1961 in Valley City.  He grew up in Valley City and was part of the class of 1979, at Valley City High School.  Jay married Janelle John (Lamberton) in 1981 and they welcomed son, Joshua into their lives.  Later he shared many years together with Barb Harpole (Heck) and they had 2 daughters, Brianna and Becca.  Jay married Darcy Johnson in 1998, also adding step-daughter Samantha Johnson to the family.  He worked various construction jobs when he was younger.  Then he started Jay Holm Construction and Jay Holm Chimney Sweeping working as an independent contractor until the time of his death.  He took great pride in his craftsmanship.   Jay also enjoyed spending time outdoors fishing, hunting, camping, and golfing.  He especially enjoyed the time he spent with his children outdoors and the memories they created.  He was an active member in the Barnes County Wildlife Club serving on their board for over 20 years.
Jay is survived by children, Josh (Samantha) Holm of Valley City, ND, Brianna (Cole) Johnson of Napoleon, ND, and Becca Holm (Jacob Armstrong) of Bismarck, ND; grandchildren, Hunter Holm, Britta Johnson, Beau Johnson, Ellie Swenson, and Everett Swenson; and sisters, Beth (Steve) Undem, Leal, ND, Suzie (Todd) Kapaun, Valley City ND, and Leigh (Rich) Berg, Valley City, ND.
Jay is preceded in death by his parents, Lee and Pam Holm.
A Memorial Service will be held on January 14th 2022 at 2 pm at Oliver Nathan Funeral Home in Valley City, ND.  On online guestbook is available at www.oliver-nathanchapel.com