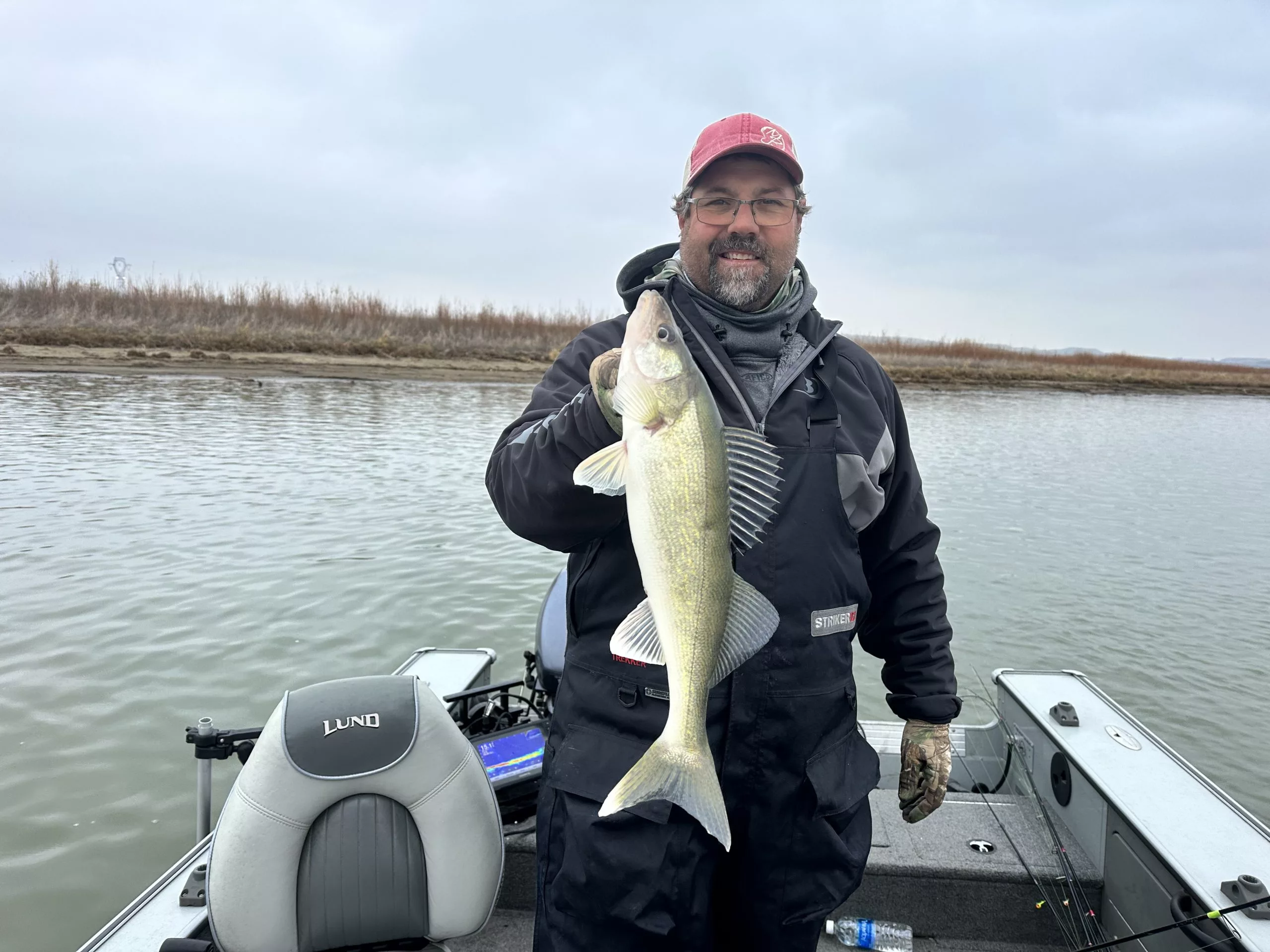 A Good Sample.  Eater-sized walleyes are the norm on the northern stretches of the Missouri River, while larger fish are being caught south of the ND-SD state line. DEO Photo by Mike Peluso.
By Mike Peluso
It's amazing to me how this weather has straightened out and given us a chance to fish walleyes on the Missouri River again. It was doom and gloom a couple weeks ago and now it looks like we will at least make the end of November.
Just like I've been saying all fall long, the fishing has gotten a little better as the days tick away. If you are paying attention to what is happening down in South Dakota, there a bulk of the fish got hung up down south on Oahe. The State line to the 212 bridge is where the biomass stalled. Those fish have the forage they love, and I don't blame them for not moving.
We have still seen a good push of eater-sized walleyes. The bite has been decent since early October, and it continues to be so right up to Bismarck, but you have to move around and be patient. Jigs and minnows are my bait of choice right now. All those big girls getting caught down south are being caught on cranks. Match the forage base and you'll catch them.
Seeing what I'm seeing right now, I'm excited about the upcoming spring. I think it's going to be one for the records!
Mike Peluso is a Dakota Edge Outdoors contributing writer and a licensed ND fishing guide specializing in walleyes on the state's premier waters.