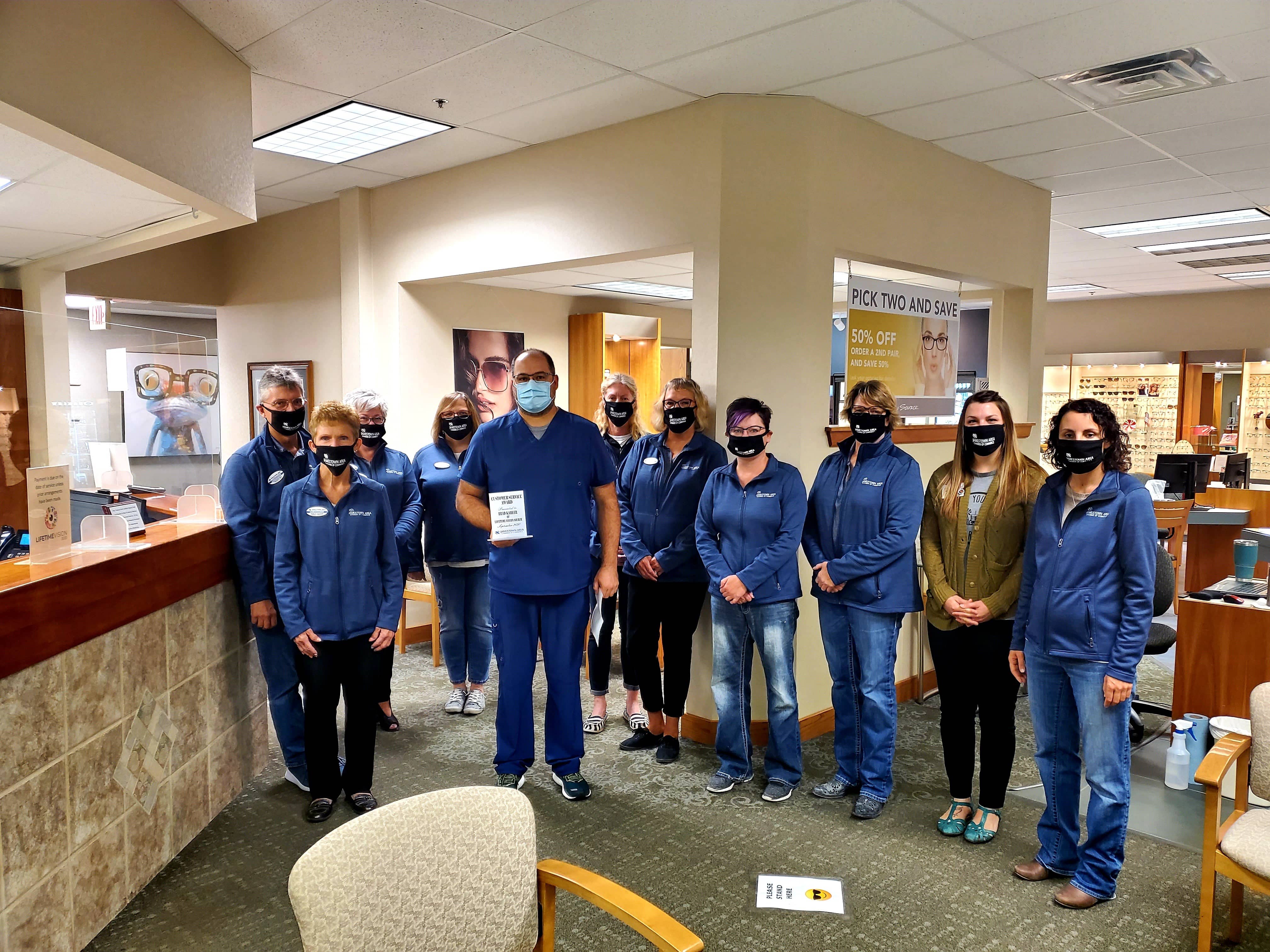 JAMESTOWN, N.D. (NewsDakota.com) – Members of the Jamestown Area Chamber of Commerce Ambassador Committee and the Young Professionals of Jamestown presented the Customer Service Award for September to Brad Kahler of Lifetime Vision 20/20 for his outstanding customer service.
The chamber honors individuals who demonstrate a consistent commitment to delivering products or services that satisfy customers by exceeding their requirements or expectations.
His nominations stated:
"We have a student, who was born with severe eye issues that impairs his vision. His family struggles financially and lacks transportation. The mother was able to get him to see an eye specialist. She tried to get him glasses online but due to the prescription and strength needed, this was difficult. When the glasses came in, we did not see a change in how this student could see and function in the classroom that we had anticipated would happen. We took this little boy to Lifetime to see Brad and check the prescription. Unfortunately, they were incorrect. The family could not afford another pair. Our student was nervous and shy at first. Brad had him smiling and laughing in no time. Brad and Dr. Motacek were so very gracious and kind to our little boy. Brad let him choose a new pair of glasses. Shortly after we left the store, Brad called me. He and Dr. Motacek decided they wanted to gift him not one, but two pairs of glasses!!!! One we could keep at school and one for home to ensure he would be able to see at his best while at school and home!! This brought tears to my eyes!! Thank you does not seem like enough to say for the gift of sight Brad and Dr. Motacek at Lifetime gave our little boy!! Bless you!"
Congratulations to Brad, who along with all the other monthly winners, will be recognized at the Chamber's annual banquet in January 2021.
Customer Service Award nomination forms are available at the Chamber office and on their website at www.jamestownchamber.com or call 701-252-4830.