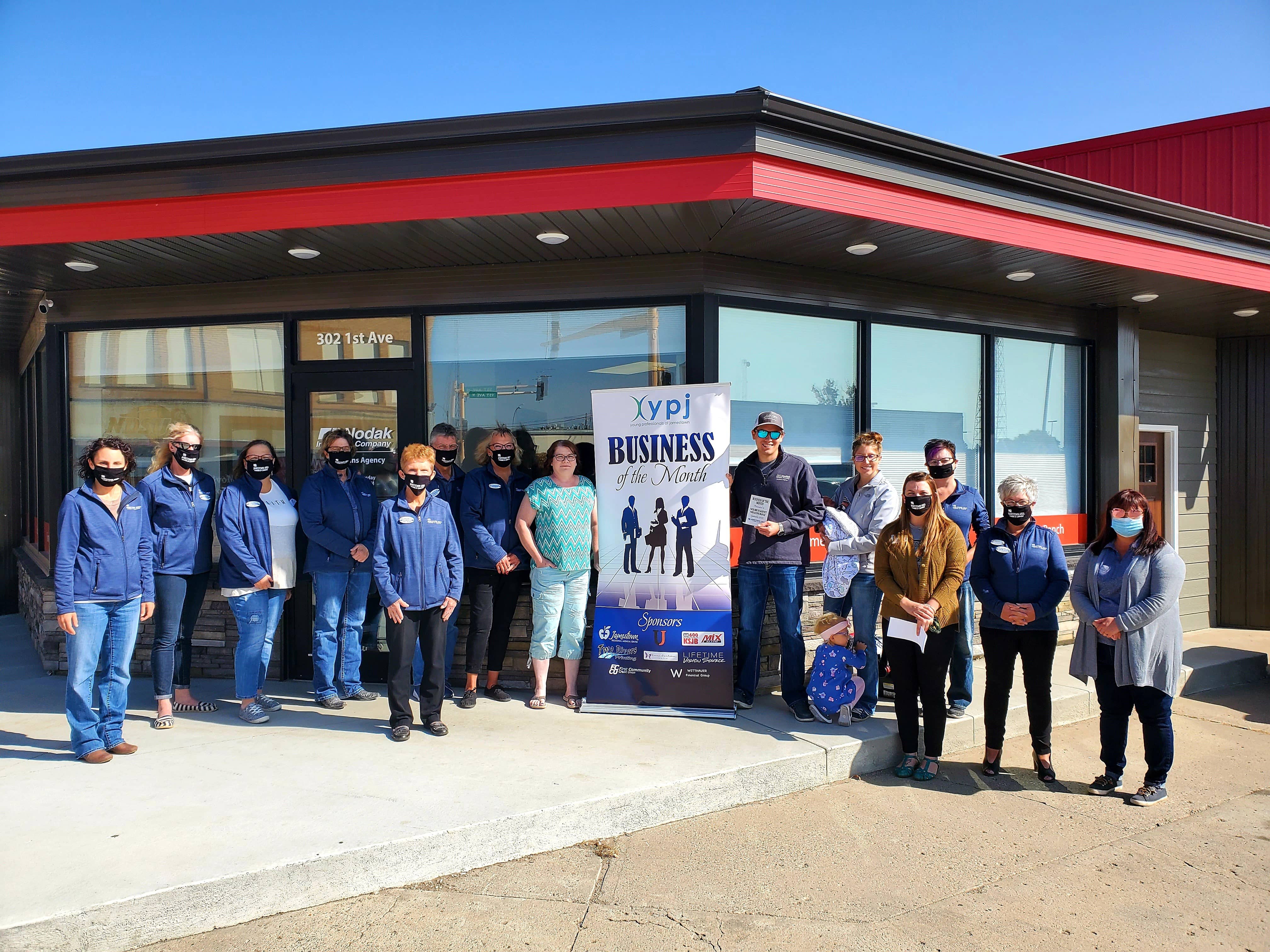 JAMESTOWN, N.D. (NewsDakota.com) – The chamber Young Professionals of Jamestown and the Chamber Ambassadors recently recognized Nick Bruns Nodak Insurance Agency as the September Business of the Month Award for their outstanding customer service and continued commitment to the community.
The nomination stated:
"Nick Bruns not only provides another insurance service options for the community of Jamestown, but he did the community a service by completely remodeling a former business on main street and replacing it with a beautiful, progressive new business. Something very important for communities like Jamestown is the focus to growth and to revitalize old buildings. In the rawest of terms, he made an eye sore on main street become a stand out business that services numerous people. Great work, Nick Bruns! Rather than tearing down, you brought life back to a staple main street building in Jamestown. Innovative!"
The Young Professionals of Jamestown honor businesses that provide superior customer service, exhibit community spirit and provide a positive economic impact to the community.
This award provides recognition throughout the month with a plaque and a recognition banner for the month. Monthly award winners will be considered for the Business of the Year to be awarded at the Chamber's Annual Banquet in January of 2021.
Business of the Month award nomination forms are available at the Chamber office and online at www.jamestownchamber.com . Call 701-252-4830 for more information.